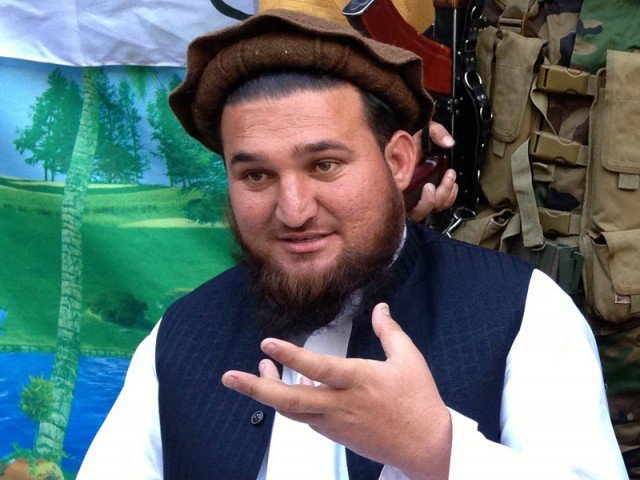 ---
PESHAWAR: The Peshawar High Court (PHC) on Wednesday directed the federal government not to release former Tehreek-e-Taliban Pakistan (TTP) spokesperson Ehsanullah Ehsan without the court order.

The court also directed the respondents in the case to properly investigate Ehsan and inform the PHC when the investigation process is completed.

A two-member bench, comprising Chief Justice Yahya Afridi and Justice Ejaz Anwar, disposed of a writ petition filed by Advocate Fazal Khan, father of Sahibzada Umer Khan, who was martyred in the Taliban attack on the Army Public School (APS) on December 16, 2014. The petition was filed through Barrister Amirullah Khan.

The respondents in the case were the federal government, the Khyber-Pakhtunkhwa government, the ministries of Defence, Human Rights, and Law and Justice, the Inter-Services Intelligence director general and the General Headquarters of the Pakistan Army.

12-13 more TTP prisoners to be released: Chaudhry Nisar

The petitioner alleged that the federal government was planning to give clemency to Ehsan who has been in the custody of the security agencies since his surrender in April, 2017. He requested the PHC that APS victims' families wanted the former TTP spokesperson to stand trial, like other militants.

On the contrary, the petitioner alleged, Ehsan was being portrayed as an innocent person and he feared he might be offered clemency.

The court, in an earlier hearing, had issued notice to the government to explain if there were any plans for clemency to Ehsan. The respondents, however, informed the court that they were investigating him.

During the hearing on Wednesday, Deputy Attorney General Mussarat Ullah repeated that the authorities were still investigating Ehsan and his involvement in the APS tragedy. On behalf of the respondents, he assured the court that Ehsan would be treated according to the law and that he would not be released.

Former spokesperson Ehsanullah Ehsan rips apart TTP in confession video

The petitioner's lawyer argued that nothing new had been submitted to the court, adding that same statements, presented earlier in the court, were being reproduced.

The court heard that when Ehsan was arrested, the families of the victims heaved a sigh of relief but if he was not treated in accordance with the law and did not stand trial like other militants, the victims' families would be disappointed.

The bench disposed of the petition and directed the authorities not to release Ehsan without the court order and investigate him properly. The court also directed the respondents to inform the PHC when the investigation process was completed.
COMMENTS (1)
Comments are moderated and generally will be posted if they are on-topic and not abusive.
For more information, please see our Comments FAQ