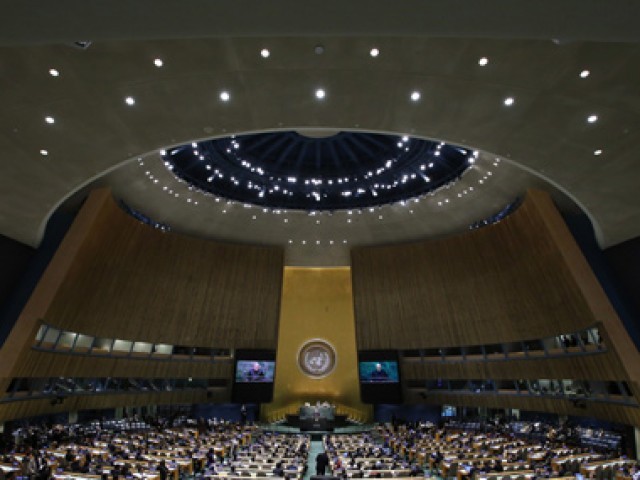 ---
The United Nations (UN) General Assembly has unanimously passed a resolution on promoting inter-religious and intercultural dialogue to advance the culture of peace and non-violence in the world, according to Radio Pakistan.

Sponsored jointly by Pakistan and the Philippines, the resolution reaffirmed the solemn commitment of all states to fulfill their obligations in accordance with the UN Charter and the Universal Declaration of Human Rights (UDHR).

'China, Russia back India on UN terror resolution targeting Pakistan'

The UN has declared the UDHR as a breakthrough document in the history of human rights, drafted by representatives with different legal and cultural backgrounds from all regions of the globe.

The declaration was made by the UNCG assembly in Paris on December 10, 1948, (General Assembly resolution 217 A) as a common standard of achievements for all peoples and all nations.

For the first time, the UN said, the UDHR document sets out that fundamental human rights to be universally protected and it has been translated into over 500 languages.

Meanwhile, Pakistan's Ambassador to the UN Maleeha Lodhi welcomed the adoption of the resolution by consensus.

In an interview, she said the resolution reflected the international community's support for Pakistan's efforts to combat extremism, bigotry and prejudice.
COMMENTS
Comments are moderated and generally will be posted if they are on-topic and not abusive.
For more information, please see our Comments FAQ