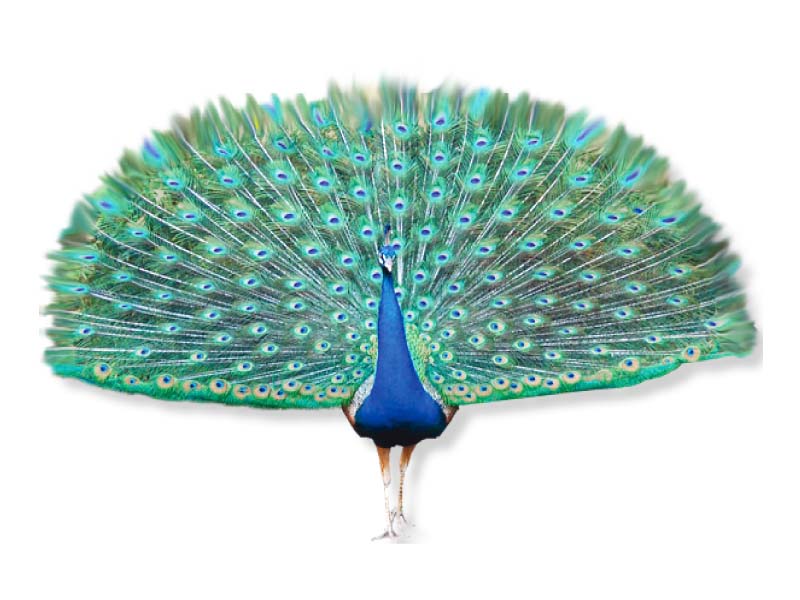 ---
MULTAN: People's interest in rearing peacock is on the rise, especially in culturally rich region of South Punjab. Peacocks not only provide good recreation to visitors but also a source of handsome earning for breeders. The bird also adds beauty to surroundings.

This was said by District Wildlife Officer Muhammad Hussain Gashkori.

He said that trend of breeding fancy birds was on the rise in the region. Among different fancy birds, including talking parrots and pheasants, the beauty of peacock was out of description.

He said that people were taking interest in peacock farming at their farmhouses. "The wildlife department has issued a good number of licences to peacock breeders," he added.

Balochistan slaps ban on hunting

Muhammad Nasir Sial, a landlord near Kacha Khoh area in Khanewal, who also claims to be one of the biggest peacock rearer in the country, said that he had been rearing peacocks for 35 years. He was about 12-year-old when he bought a couple of peacock for his farmhouse.




He maintained that he had hundreds of peacocks of almost all species at his two acre farm. "I am fond of rearing fancy birds and I never tried to earn money from my hobby," Nasir observed.

About different types of peacocks, Nasir Sial said that there were many peafowl breeds available around the world. He said some common peafowl breeds were Indian Blue, Black Shoulder, Bufford Bronze, Charcoal, Cameo, Green Peafowl (Java Green), Opal, Oaten, Spalding, Purple, etc.

Another peacock breeder Muhammad Bashir said that he had 75 birds and of them 50 were female while 25 were male birds.

He said that he had been rearing peacocks for the last eight years. Bashir pointed out, "Peacock farming is a lucrative business."He said that its feathers were also being sold in different markets. "People purchase feathers for decorating their homes," he said.

Whale shark spotted off Karachi coast

About the price of the peacocks, he said it ranges from Rs15,000 to Rs300,000. "However, some foreign species are too costly as they are sold at Rs1.5 million per bird," he said.

Peacock farming is not a new business idea. From ancient times, people used to raise various types of birds for the purpose of producing meat, eggs, and also for their beauty.

Raising various types of poultry birds is one of the best and lucrative business ventures. Along with profit, people usually keep such birds for the purpose of producing fresh food. Some people also raise birds as a hobby and for entertaining purposes. Nowadays peacock farming is considered as a profitable poultry farming business. Peacocks are raised commercially in both rural and urban areas. Peacock farming can play an important role in reducing unemployment and could help in creating new ways of earning.

Published in The Express Tribune, December 12th, 2017.