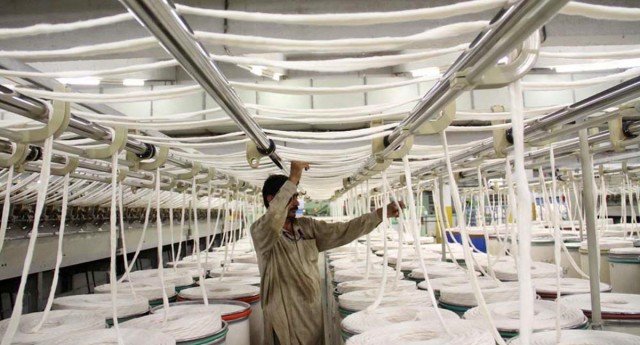 ---
FAISALABAD: Major textile organizations have threatened to handover keys to their factories in Faisalabad on Monday.

The owners of 15 major textile organizations of the value added sector threatened to handover keys of 25,000 factories if regulatory duty imposed on export of yarn is withdrawn.

The National Assembly's standing committee and Cabinet's textile committee have decided in favor of the duty on yarn export.

Leaders of textile value added forum Rana Mushtaq, Khurram Mukhtar and Waheed Ramy said there was no need for the 7 member committee to review the situation.

They said that they will have no option left but to begin a country-wide protest against the government if yarn duty is abolished.

Earlier, yarn manufacturers had demanded that duty on export of yarn be removed, while manufacturers of the value added sector were in favor of the duty being imposed.
COMMENTS
Comments are moderated and generally will be posted if they are on-topic and not abusive.
For more information, please see our Comments FAQ