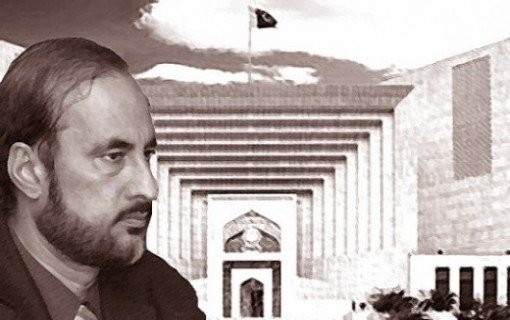 ---
ISLAMABAD: Federal Minister for Law and Parliamentary Affairs, Dr Babar Awan met other federal ministers Monday evening to finalise a strategy for the NRO hearing in the Supreme Court today.

Sources confirmed that Awan will appear in the court regarding the non-implementation of the NRO verdict.

Earlier on Monday, the Supreme Court  took up petitions related to the National Reconciliation Ordinance (NRO) and adjourned the hearing till June 7. The full court took up a government petition challenging the striking down of NRO.

The petition asked for a review of the Dec 16, 2009 judgment of the apex court which had declared the NRO unconstitutional.

The court was informed by the federal government about the status of implementation of the apex court's verdict.

On the reopening of the Swiss cases, the counsel for the federal government Kamal Azfar appealed for time to file some important documents.

The court also observed that since the petition was filed by Masood Chisti on behalf of the federal government, he could not be replaced by Azfar during the hearing.