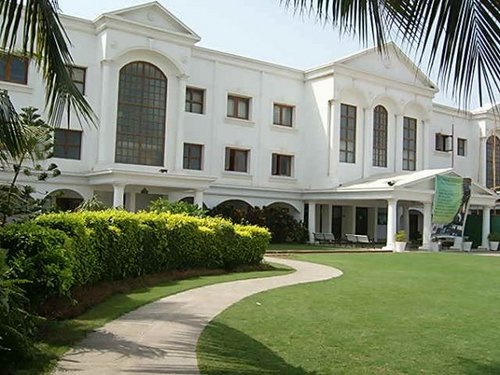 ---
KARACHI: Iqra University's (IU) graduation ceremony took place on Wednesday where 800 students of bachelors, masters and PhD programmes were awarded degrees from various departments, while nine students were awarded gold medals for their outstanding achievements.

Governor Mohammad Zubair was the chief guest at the ceremony. He said that along with the students, the parents and teachers need to be applauded as well. Praising the alumni of the university, he said that they were playing a visible role in all walks of life. He claimed that education is a priority for the government. He also said that promoting research at universities is the need of the hour.

IU Vice-Chancellor and President Professor Dr Wasim Qazi in his address thanked the governor for being in attendance and presented the overall progress report of the university. He said that IU is about to celebrate 20 years since its inception. He announced that the university is ranked as one of the top in the country by the Higher Education Commission (HEC).

892 IBA graduates awarded degrees

Dr Qazi mentioned that IU has also collaborated with international universities. He pointed out that despite immense investment in the higher education sector, Pakistan is the only South Asian country whose Human Development Index rankings fell from 128 to 147 in the past two decades. He reminded the students that they are about to enter their practical lives where they must ensure that the country's progress reaches its milestone by giving priority to national interests over personal benefits.

Talking to Express News, Umaira, a textile student who won a gold medal, said, "Today is the most important day of my life. I wanted to get a degree in this field right from the beginning and today my dream has been realised." She added that she had worked hard for years to reach this day and credited her success to her parents and teachers.

A mass communication graduate, Syeda Rida Batool said, "I miss my parents as they are not in the country but my sister attended the event, which compensated for their absence." She added that her mother was always there to support her and provide a solution to any problem.

Bahria University bids farewell to 905 graduates

The valedictorian, Tehmeena Ayub, exclaimed that after being awarded their degrees, they are ready to reach for the skies. She said that IU not only gave them an education, but trained them professionally to enhance their abilities. She said that it feels as if it was only yesterday when they entered the university and today they are graduates. "These four years," she added, "passed in the blink of an eye."

IU Chancellor Irum Lakhani, Chairman Huneed Lakhani and HEC Regional Director Javed Ali Memon were also in attendance.