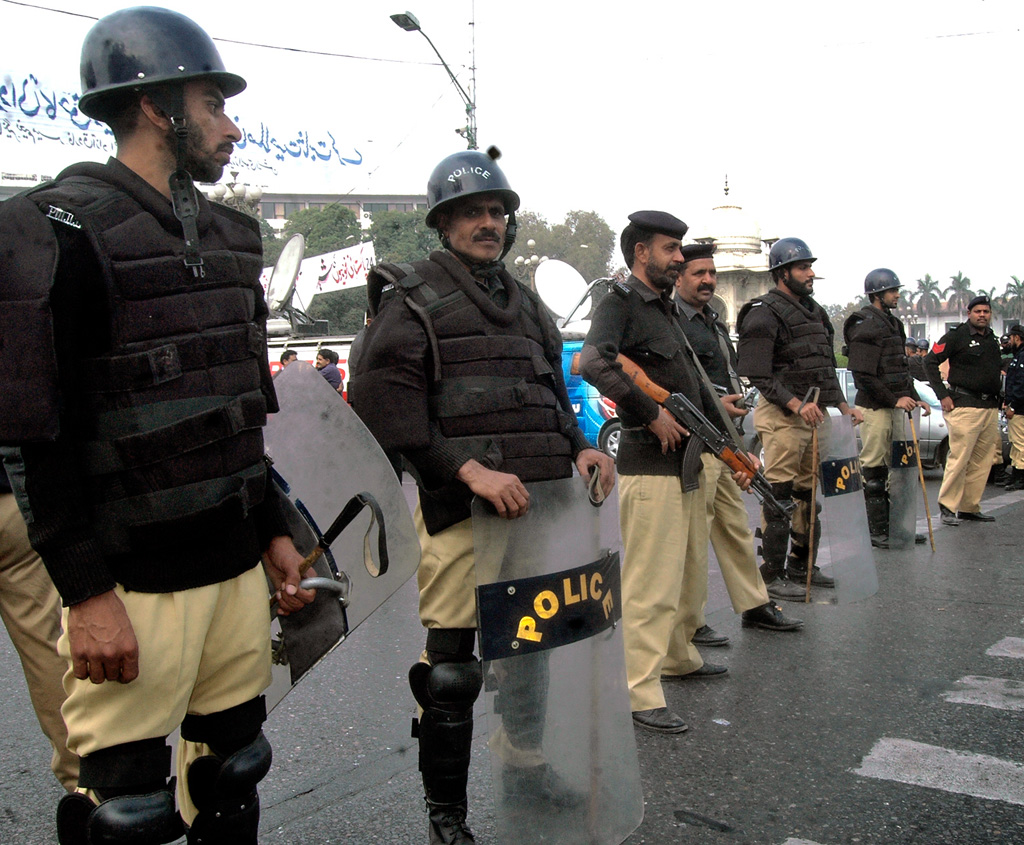 ---
LAHORE: Welfare Eye, an android based application prepared for welfare of the families of the martyred police officers, has received 500 SMSs for help by families of martyred police officers.

As many as 289 cases out of total 500 received on Welfare Eye were addressed while rest of 211 cases were forwarded to Central Police Office and the Accountant General Office for further action. Out of 289 solved cases, 91 were of group insurance, 74 of financial assistance, 82 of dowry, 92 Guzara allowance, 85 of scholarships, 54 pensions and 74 GP fund.

Interior minister wants community centres in all police stations

Similarly, homes prepared from Shuhada funds were allotted to 18 families of the martyred police officers. As many as 115 people were given jobs on family quota while Rs1.85 million were distributed among nine police officials who were injured in bomb blasts. An amount of Rs11.7 million was distributed among the poor police officials and their relatives.

The report revealed that police have also arrested dozens of suspects through information received on Local Eye application that was prepared for local government representatives. In a recent case, a suspected drug dealer was arrested on information received on Local Eye. City Division police arrested a suspected drug dealer identified as Iqbal Fauji and recovered 2.5 kilogrammes of hashish from his custody.

Lahore police had launched Welfare Eye, an android-based app, to help families of the martyred policemen to receive their welfare packages at home. At the time of the inauguration, SSP Rana Ayyaz Salim had told The Express Tribune that the welfare policy covered families of three types of police officers: first those who sacrificed their lives in the line of duty (over 200 families), second those who died in service (364) and then those who were retired on medical grounds (72).

12 Rabiul Awwal: 'Police all set to provide security to processions'

After the launch of the app, the families of the victim police officials did not need to visit different offices to convey their grievances and seek redressal. They could launch their complaint while sitting at their homes by a single click.

The staff deputed at control room of Welfare Eye was supposed to call to the victim family, get details of their issue and help resolve their issues. The progress on the complaint was also monitored by senior police officers including SSP Admin and CCPO.

Published in The Express Tribune, December 4th, 2017.