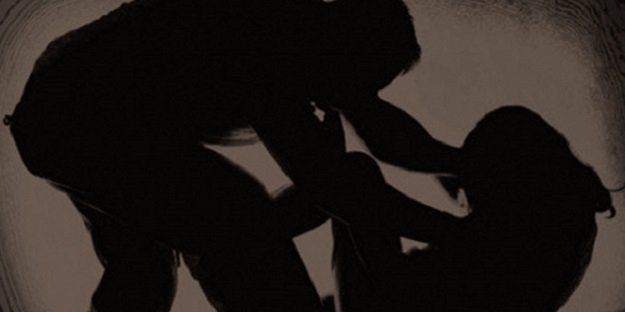 ---
ISLAMABAD: Rape cases in Pakistan are increasing yet the victims face discrimination stemming from stereotypes and a hostile social system, which badly needs to change if the tide of violence against women is to turn.

In 2016 the country was ranked 10th in the world with respect to incidence of rape but this year Pakistan stands at 6th position in a fact sheet compiled by the Pakistani Nari Tehreek (PNT), which has more than 100 women's organisations as its members.

The fact sheet – a copy of which is available with The Express Tribune – contains data from different national and international reports. It also contains yearly data from the Human Rights Commission of Pakistan's (HRCP) annual reports.

Highlighting obstacles on road to justice

According to the HRCP, the incidents of rape are doubling every year since 2014. It said that 370 rape incidents were reported from across the country in 2014, which rose to 772 in 2015 and to 1,582 in 2016.

Talking to The Express Tribune, the PNT members expressed alarm over the increase in the number of rape cases in Pakistan. They believed that beside the HRCP annual report, there were many unreported rape cases in the country due to the stigma attached to it.

Rape is a serious issue and in Pakistan the trend is changing from rape to gang rapes now, senior PNT member Maliha Husain told The Express Tribune. "It is high time the whole society should take action to address this issue which is hurting women physically, mentally and socially."

The PNT members spoke, as '16 Days of Activism against Gender Violence' -- an international campaign -- kicked off last week. They said that rape cases in Pakistan were not about sex but about power and that most victims were poor and illiterate.

They said that majority of the cases were reported from rural Punjab. They claimed if the notion that only 10% such cases are reported is given any credence, the HRCP data could mean that in every 20 minutes a woman is raped in Pakistan.

Husain has a few suggestions to address this issue. First, she emphasises on changing the narrative and doing away with the stereotypes. "A rape victim should not lose her honour, but the rapist should be shamed for his act," she said.

Five held in Karachi's DHA for 'torture, rape' of teenage domestic aide

"We need to stop using terms like 'Ismat rezi' or Izzat lut jana' [robbed of honour] for rape because it puts burden on the victim or survivor when it is not her fault," she added. "It should be the rapist who loses his 'Izzat' [honour] for committing this crime."

Hussian recommended using new Urdu term for rape -- 'Zabarjinsi' [forced sex]. "Secondly, we as a society, we need to shift our focus from the victim to the rapist, and start holding rapist accountable and ensure he is convicted at least in the cases that are reported," she added.

Another senior PNT member, who is a gynaecologist by profession, said a surge in gang rape cases has been noted this year. While sharing her experience of handling case of gang rape victims, she said that they were brought in terrible condition.

"I am short of words to explain how physically and psychologically destroyed they are at the hands of the people, who brutally gang-raped them and ignored that they were also human being," the doctor said.

A few months ago, she said, she came across a 20-year-old girl, who was raped thrice but her case remained unreported because she belonged to a poor family, who thought it would be better for them to remain silent to avoid a harsh attitude from society.

She recommended establishing a proper and secure system where rape victims could get proper psychological counselling and the rapist should face the music and hatred of this society.

Anbreen Ajaib, another PNT member, said that rape cases in Pakistan are not being highlighted because of the stigma attached to it. "It is unfortunate that no stigma is attached to a rapist," she said, adding: "In our country people know a rape survivor but not her rapist."

Men joining anti-rape campaign

The PNT members see it a positive sign that a large number of men across the country have stood up to raise their voice against rape. There are many men belonging to different walks of life who have joined anti-rape campaign and making all-out efforts to create awareness in society.
COMMENTS (2)
Comments are moderated and generally will be posted if they are on-topic and not abusive.
For more information, please see our Comments FAQ