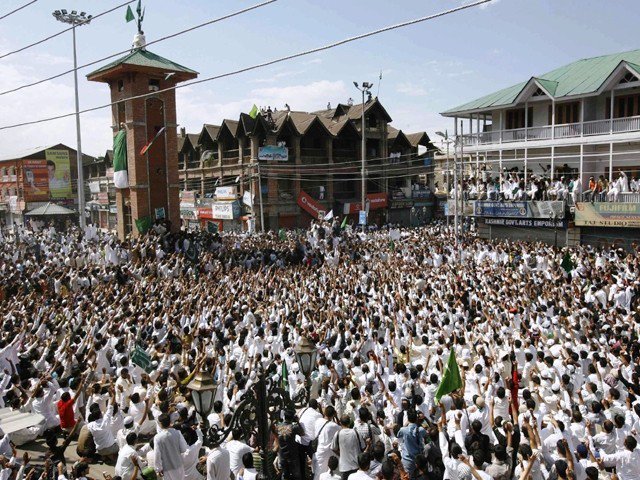 ---
The people of Azad Jammu and Kashmir (AJK) were traumatised because of the constant killing of their brothers and sisters in Indian Occupied Kashmir (IOK) and over the continuous hostile fire across the Line of Control killing innocent civilians.

Sardar Masood Khan, President Azad Kashmir made these remarks at Muzaffarabad while speaking to 23 foreign diplomats from Asia, Europe and Africa undergoing the 25th Junior Diplomatic Course at the Foreign Service Academy. Responding to the questions of diplomats, the president said that for the past 70 years India had not implemented the United Nations Security Council resolutions in order to perpetuate their illegitimate rule in the occupied territory.

The people of IoK unanimously rejected India's writ and were demanding freedom from the oppressive rule. President Masood said that since 1972, India has been creating obstacles in the implementation of the mandate of United Nations Military Observer Group in India and Pakistan (UNMOGIP).

The President said that the AJK Government is directing all its energy towards good governance, transparency and accountability.

Published in The Express Tribune, December 3rd, 2017.