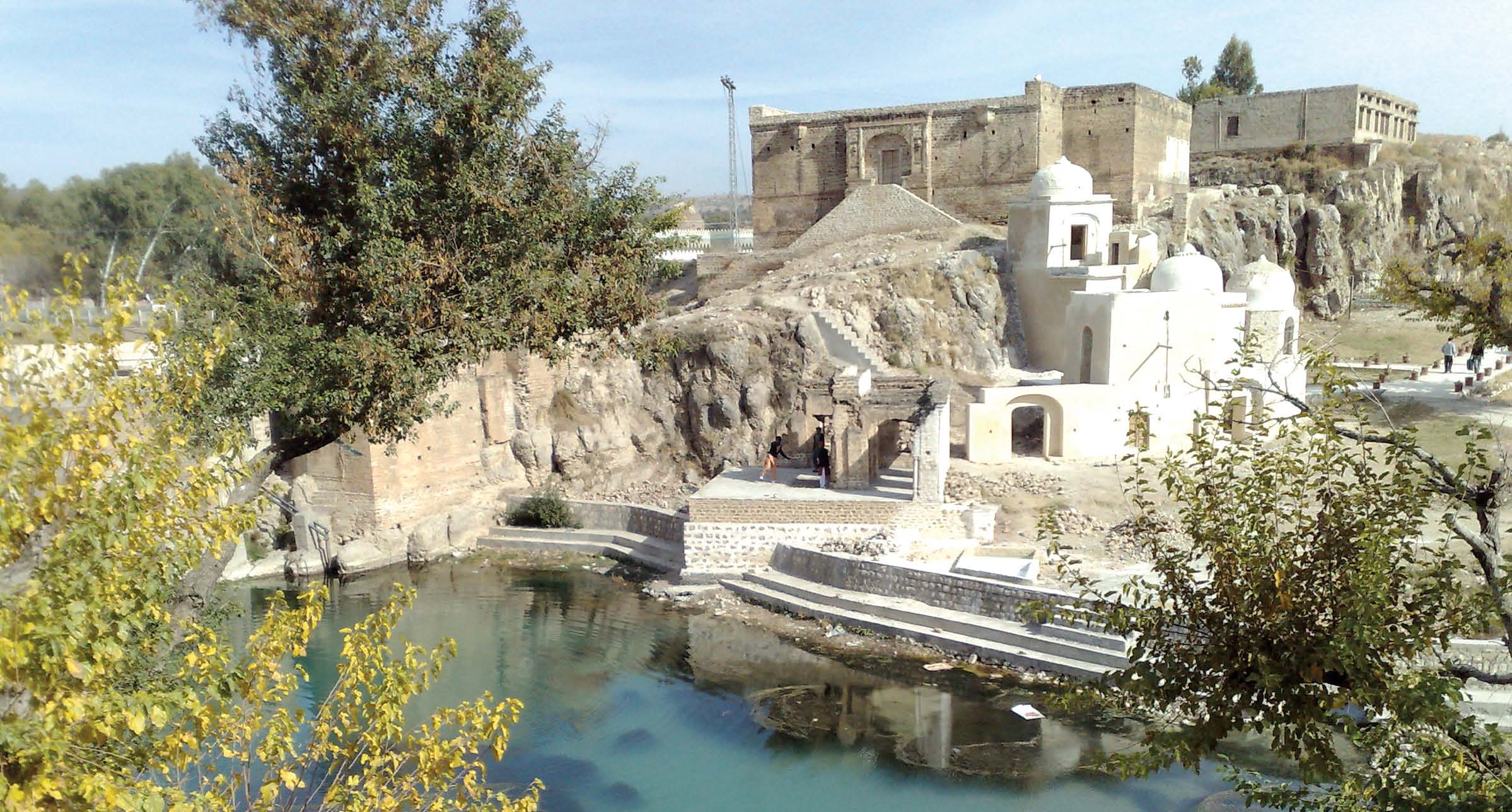 ---
LAHORE: Punjab Chief Minister Shehbaz Sharif on Saturday reviewed measures taken for the restoration of Katas Raj temple and the natural environment in the Salt Range. He was holding a meeting via video link.

The meeting discussed the implementation of the ban on the installation of new cement plants and other industries in the area. Addressing the meeting, CM Shehbaz Sharif said the Punjab government had declared the Salt Range a negative area therefore there would be a restriction on the installation of new cement plants or industries. There will also be a ban on the expansion of existing cement plants. He said an inquiry is being conducted into the expansion of existing cement plants and the CM Inspection Team will finalise an inquiry report soon and further measures will be taken under the light of the suggestions.

The chief minister said the current provincial government has not allowed any expansion in the cement plants, but rather it was granted by previous governments. He directed authorities to take immediate measures for the restoration of Katas Raj temple and said the protection of holy sites of minorities in Pakistan was people's responsibility.

He said immediate work should be started for the water level in the pond and draft of the Ground Water Act should be given a final shape four weeks. He said nobody will be allowed illegal work in the area and the Rawalpindi commissioner should visit the area to personally review the situation.

He also directed the formation of a committee consisting of provincial ministers and authorities concerned to ensure the implementation of decisions taken by the committee. Provincial minister Asif Bha, chairman Evacuee Board Sadiqul Farooq, the chief secretary, secretaries law, minerals, and concerning authorities attended the meeting via video link from Civil Secretariat, while provincial minister Tanweer Aslam Malik from Chakwal and provincial minister Chaudhary Shair Ali attended the meeting through video link from Rawalpindi.

Meanwhile, the CM visited the under-construction Pakistan Kidney and Liver Transplant Institute.

He inspected under-construction dialysis centre, pharmacy, outdoor, radiology, and other sections. He expressed his satisfaction over the first part of the project and said an excellent parking area will be provided to patients and their attendants. He added special attention was being paid on the landscaping of the project. He said all construction work should be completed in time and there will be no compromise on the quality.

Published in The Express Tribune, December 3rd, 2017.