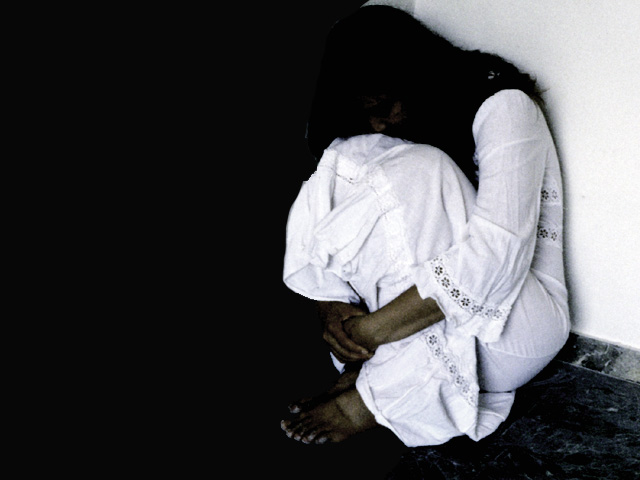 ---
ISLAMABAD: Women's rights are not looked through the prism of "rights" due to the ineffectiveness of laws despite their existence.

This was stated by stakeholders at a consultative moot on "Advocacy dialogue on gender-based violence (GBV), legislation and policy-completing the agenda". The moot had been organised by the South Asia Partnership Pakistan (SAP-PK) in collaboration with the European Union and Khwendo Kor (KK)on Tuesday.

Women's rights: 'No tolernace for violence against women'

"Women rights should be treated as a human right, while there is need to popularise existing women protection laws at the community level," said National Commission on the Status of Women Chairperson Khawar Mumtaz.

To achieve this objective, Mumtaz suggested institutional strengthening to address procedure simplification and appointing non-threatening personnel at women model courts.

"In Pakistan, there are around 36 laws which, one way or the other, are present for women protection, however, there is a strong need to develop institutional advocacy," she said.

On the role of jirgas, she said that there was a need to limit their scope since all issues of criminal nature should be dealt with the courts.

Zainab Jaffery, the project manager of the Punjab Commission on the Status of Women, explained that in order to fill the post-crisis phase gap, a transitional housing scheme has been established for women to provide them with skills-based training followed by year-long appropriate job placements.

In 2016, Jaffery said that there were 7,316 reported cases of violence against women (VAW) but there were only 100 convictions. Until June 2017, 3,406 cases were registered. Of these, 1,365 were rape cases.

She added that since 2014, when the Punjab Commission's Helpline was set up, they had received 1,275 complaints. Of these, most were of domestic violence, torture, harassment, and kidnapping. The complaints were primarily received from urban areas including Lahore, Faisalabad, Rawalpindi and Muzaffargarh.

Jaffery also emphasised the growing incidents of cybercrime — which she claimed — were leading to suicides.

Along with a focus on cybercrime, Jaffery said gender sensitisation of police, judiciary — especially on rape cases — was required.

The Khyber-Pakhtunkhwa Commission on the Status of Women Chairperson Neelum Toroo said that they had only started working properly last year, so they did not have much to share. However, she highlighted how they had set up district committees of the commission in 23 districts of the province.

Remembering the struggle for women's rights

They were, she said, facing stiff resistance in Kohistan and Torwar.

There was grim news from Sindh and Balochistan. The Sindh government had only recently named a chairperson for its provincial commission on women despite completing legislation in April 2015.

In Balochistan, the commission has yet to be established even though the bill was presented in the provincial assembly in May 2017.

Published in The Express Tribune, November 29th, 2017.