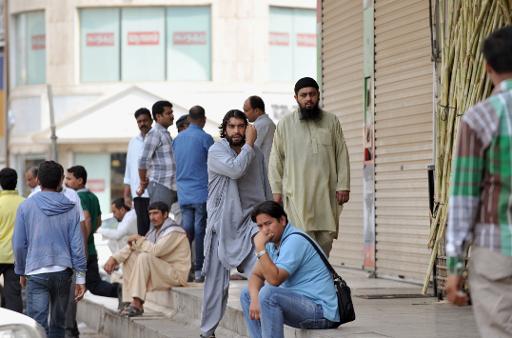 ---
KARACHI: Sindhi nationalist parties and groups have decided to launch a campaign against illegal immigrants by observing hunger strikes from December 9 in Sindh's divisional headquarters.
This decision was taken on Tuesday at the All Parties Conference (APC) convened by Sindh United Party (SUP) at Hyder Manzil. Sindh Taraqi Pasand Party's Dr Qadir Magsi, Jeay Sindh Qaumi Mahaz's Dr Niaz Kalani, Awami Jamhoori Party's Amanullah Shaikh and representatives from various factions of Jeay Sindh Mahaz, Qaumi Awami Tehreek and student wings of nationalist parties attended the conference.

Disqualified person can head party, rules NA

"The incumbent government is trying to give nationality to illegal immigrants which will not be tolerated," said SUP Chief Jalal Mehmood Shah while addressing the conference.
According to Shah, they will initially observe hunger strikes, which will later be turned into a mass movement against the government's decision.
During the APC, an action committee comprising nationalist leaders was also formed. The committee will further chalk out a plan about its agitation against illegal immigrants. "Illegal immigrants have made permanent abodes in Karachi and other districts of Sindh, fueling terrorism and other criminal activities," said Shah. He added that no one takes action against them.

NA-4 by-poll: Parties putting up 'illegal' billboards

Dr Magsi accused Pakistan Peoples Party ministers, including Nisar Ahmed Khuhro, Sindh Assembly Speaker Agha Siraj Durrani and others of supporting illegal immigrants. "Instead of taking action, they are facilitating and providing them with national identity cards," he said.
"Intelligence agencies and police have given reports regarding Afghan nationals' involvement in crime and terrorism, yet the government fails to take action against them," said Dr Kalani.
He questioned why everyone was rushing towards Sindh since Pakistan's creation. "Enough is enough, this must be stopped," he said.

JuD launches political party to contest upcoming polls

Jeay Sindh Qaumi Mahaz - Arisar leader Mir Alam Marri said that all illegal immigrants must be kept in segregated camps and their activities must be properly monitored. "The act of giving nationality to these illegal immigrants is an attack on Sindh," he remarked.
The APC also demanded to repatriate 3.5 million Afghan nationals to their country and decided to hold follow-up meetings of the joint action committee to strengthen the campaign and devise plans for various activities.