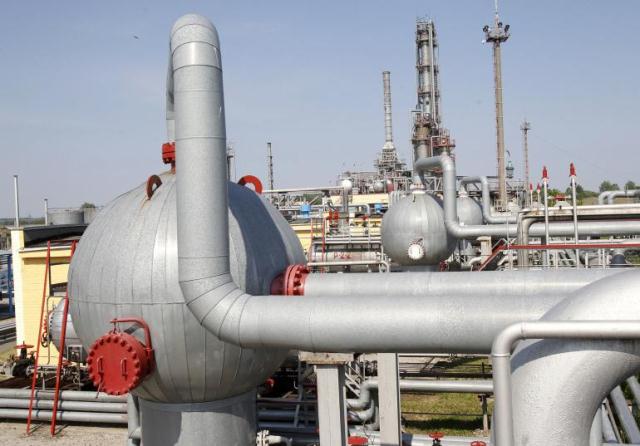 ---
KARACHI: Sindh Chief Minister Syed Murad Ali Shah on Friday wrote to Prime Minister Shahid Khaqan Abbasi to allocate all natural gas from old and new wellheads located in the province for local consumers so that the provincial requirements in power, fertiliser, industrial, domestic and commercial sectors are met.

The letter was written in the wake of Council of Common Interest's (CCI) summary floated by the Energy and Petroleum Division on implementation of Article 158 and Article 172 (3) which read: "The province in which a wellhead of natural gas is situated shall have precedence over other parts of country in meeting energy requirement."

The chief minister quoted the last-published Energy Yearbook 2015, saying the natural gas production in Sindh has varied between 2,700 to 2,900 million cubic feet per day (MMCFD) in different years as against daily consumption of 1,560MMCFD by all sectors of economy in 2015.

Ban on gas projects lifted, but does Pakistan have the capacity?

He said the power and fertilizer sector consumed the bulk i.e. 589 MMCFD and 252 MMCFD respectively whose benefit were enjoyed by the entire country.

"Despite surplus gas production, Sindh has been facing gas load shedding in CNG and industrial sectors and no new connection is being provided to power generation, industrial, commercial and residential sectors by SSGCL. This is unjust and a clear violation of Article 158," he said.

According to the chief minister, Sindh has a growing and vibrant economy with potential to utilise the entire stock of natural gas produced in the province. "Diversion of gas to other parts of the country, without first meeting the requirements of Sindh, on the basis of an arbitrary and unilateral decision of Economic Coordination Council (ECC) is unconstitutional," he stated.

Ministry seeks more gas supply to power plants

CM Shah said the province currently produce over 2,700MMCFD whereas approx. 1,000MMCFD gas is still being diverted daily to other parts of the country without any consent from the gas producing province.

"Allocation of gas to Sindh in accordance with Article 158 would be beneficial for entire country as government of Sindh intends to utilise 500-600MMCFD gas to generate 3,000MW affordable power which would cost mush less than the current average power tariff and rest of the gas for industrial and domestic consumers of Sindh," he said.

Referring to Article 158, chief minister said, "Only surplus quantity, after meeting the full requirement of the province and with consent of the provincial government, may be diverted to other areas."

Prosperous and developed Sindh guaranteed economic wellbeing of Pakistan, said the chief minister, adding that the province would prove to be the 'economic engine of the country'.