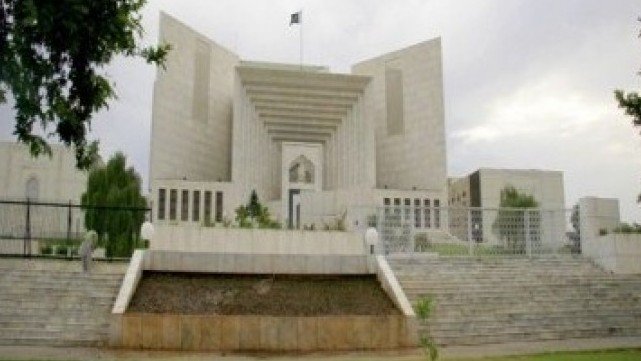 ---
ISLAMABAD: A 17-member full court in Supreme Court headed by Chief Justice Iftikhar Muhammad Chaudhry took up the petitions against the 18th Constitutional Amendment on Monday.

Fifteen constitutional petitions were filed against some clauses of the amendment, particularly the establishment of a judicial commission for the appointment of judges in superior courts.

They said that the formation of the judicial commission under the 18th  Amendment is against the basic structure of the constitution and independence of the judiciary.

In the court proceedings today, the court slammed the federal government for not submitting a reply as a respondent. It extended the deadline to the government to submit a reply by May 26 on the attorney general's request.

The hearing was adjourned till May 31.

The Supreme Court also took up petitions related to the National Reconciliation Ordinance (NRO) and adjourned the hearing till June 7. The full court took up a government petition challenging the striking down of NRO.

The petition asked for a review of the Dec 16, 2009 judgment of the apex court which had declared the NRO unconstitutional.

The court was informed by the federal government about the status of implementation of the apex court's verdict.

On the reopening of the Swiss cases, the counsel for the federal government Kamal Azfar appealed for time to file some important documents.

The court also observed that since the petition was filed by Masood Chisti on behalf of the federal government, he could not be replaced by Azfar during the hearing.

Meanwhile the court heard petitions against 18th amendment and NRO cases, special security arrangements were made in and around the Supreme Court building.

The security arrangements were finalised by Interior Minister Rehman Malik.

No one was being allowed to enter the court premises without a special pass issued by the court. Security cameras were installed, and police and rangers were on alert to deal with any untoward situation.

The Red Zone area of Islamabad was declared sensitive, with the DIG himself monitoring the security arrangements.
COMMENTS (4)
Comments are moderated and generally will be posted if they are on-topic and not abusive.
For more information, please see our Comments FAQ