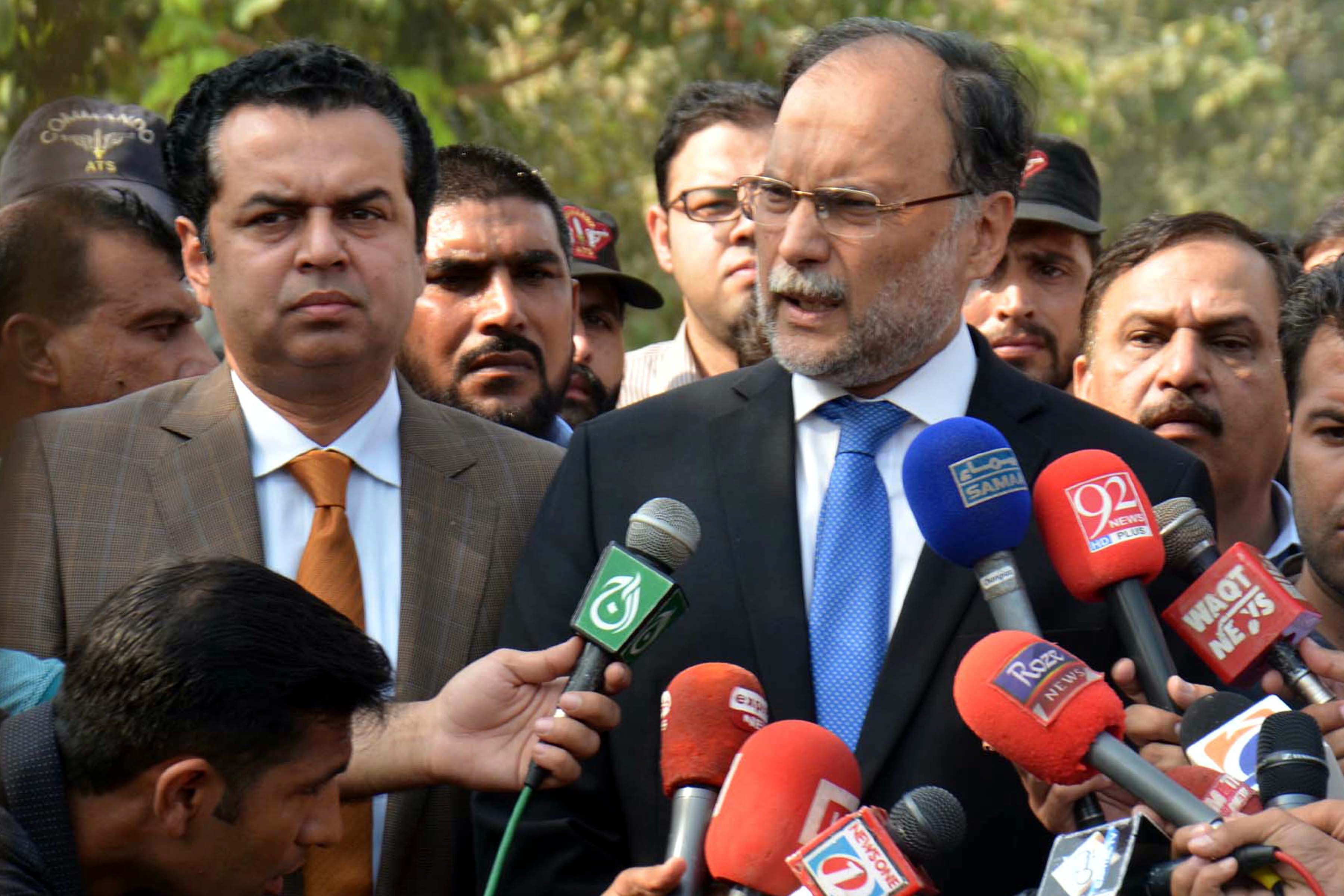 ---
Interior Minister Ahsan Iqbal said the government machinery is capable of clearing Islamabad's Faizabad Interchange of religious protesters within three hours if assured against the propagation of the sensitive issue.

Speaking to the media in Islamabad on Thursday, he said an important announcement regarding the ongoing demonstration is expected in the next 24 hours, Express News reported.

The statement came hours after the Supreme Court blamed the government for not taking timely action to avert the Faizabad sit-in that has paralysed the twin cities for the last three weeks.

The protesters have been demanding the resignation of Federal Minister for Law Zahid Hamid for allegedly altering the declaration of lawmakers with regard to Khatm-e-Nabuwwat or the Finality of Prophethood – a change which the government called a 'clerical error' and has already reversed.

Faizabad sit-in: SC blames government for not taking timely action

Terming the ongoing protest an attempt to influence the vote bank of the ruling Pakistan Muslim League-Nawaz (PML-N), the interior minister said the main purpose of the dharna is to push his party into a sectarian clash.

The legislation these protesters refer to was not even enacted by the law ministry, he added.

"No one can force the law minister to resign from his post and conditions to end the sit-in will not be accepted at gunpoint," he was quoted as saying.

"However, we are ready to hear out the legitimate grievances of the protesters at the dialogue table," Iqbal also said.

The government, he went on to say, is aware of intention behind the sit-in, adding that dirty politics is being played in the name of Khatm-e-Nabuwwat.

"Those staging the sit-in are manipulating the masses, but the state will not bow down before these people... they want a Lal Masjid or Model Town-type situation to be created again," he remarked.