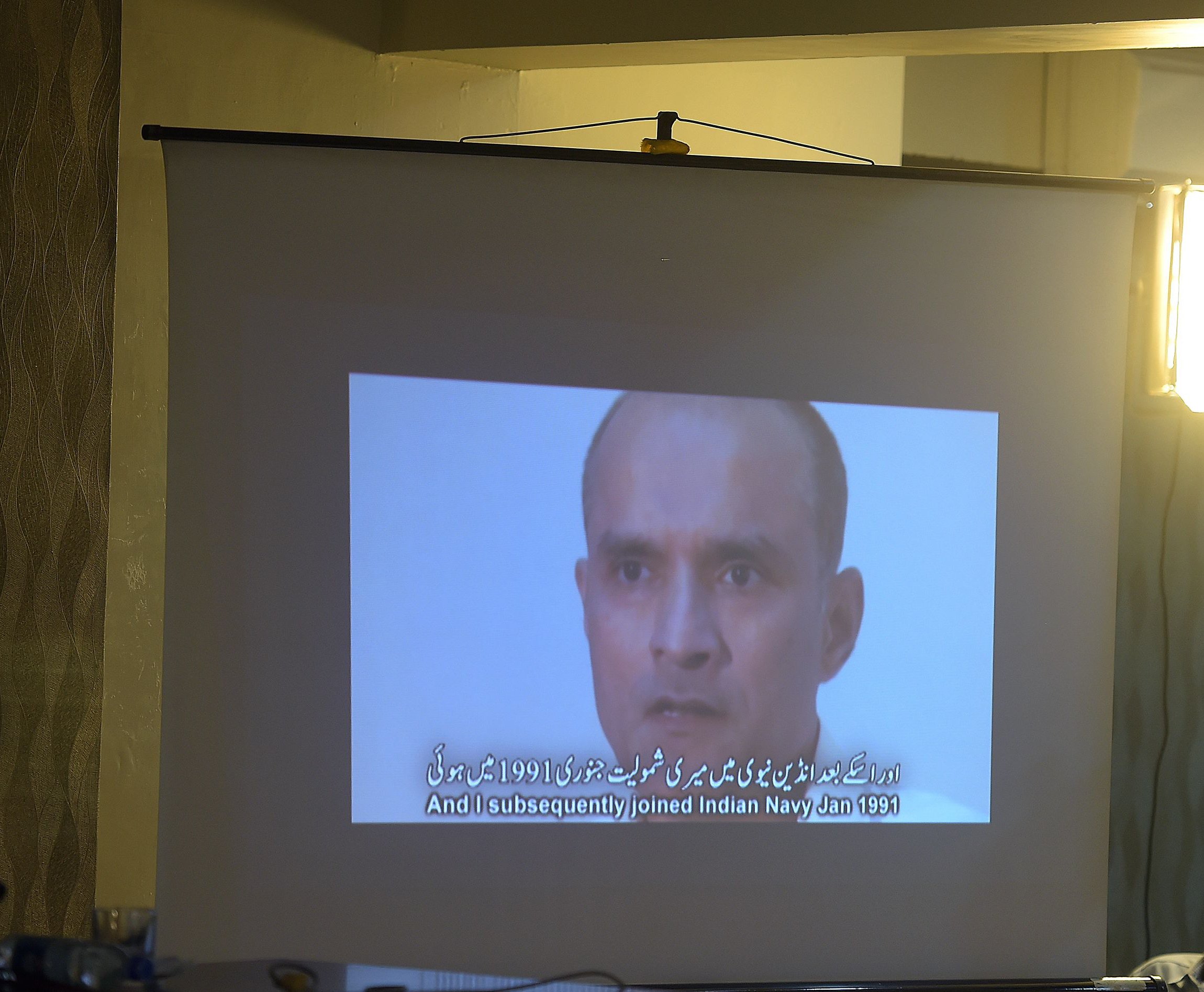 ---
New Delhi is awaiting Islamabad's decision to also allow Kulbhushan Jadhav's mother, along with his wife to meet him.

According to the Voice of America, the Narendra Modi-led Indian government is not ready to send just the wife of the self-confessed Indian spy who is on the death row in Pakistan and also want Jadhav's mother to accompany his wife.

The Indian foreign ministry is waiting for a formal response from officials in Pakistan on allowing their request. "It is imperative that not only his wife, but Jadhav's mother should also get to meet him," said a statement released by India's Ministry of External Affairs (MEA). "That's been our request from day one."

Pakistan had earlier this month granted permission to the convicted spy to meet his wife, months after a request was made by Indian MEA. But New Delhi replied with its own demand through its diplomatic channels to Islamabad.

Kulbhushan Jadhav case: Pakistan set to submit its reply to ICJ

Quoting Indian sources, the VOA said it is unexpected to withdraw their demand from the Pakistani government for Jadhav's mother to meet him. The sources said the Indian government has also requested to get legal counsel available to the spy and is awaiting Pakistan's approval.

The nuclear-armed neighbor has taken Jadhav's case to the International Court of Justice (ICJ), where it is in session and Pakistan's decision to allow the Indian spy to meet his wife could also be linked to the hearing of the case at the ICJ.

Last week, the Foreign Office confirmed that Indian response to Pakistan's "humanitarian offer" for Jadhav had been received and was being considered.

After military courts denied a pardon appeal made by Jadhav, it is now under consideration by Chief of Army Staff General Qamar Javed Bawja.

Commander Jadhav alias, Hussain Mubarak Patel, a serving Commander of the Indian navy, who was working with India's premier intelligence agency, Research and Analysis Wing (RAW), was apprehended by law-enforcement agencies on March 3, 2016 after he illegally crossed over into Pakistan.

He confessed before a magistrate and the court that he was tasked by RAW to plan, coordinate and organise espionage, terrorist and sabotage activities aimed at destabilising and waging war against Pakistan. Jadhav was sentenced to death earlier this year; however, the ICJ ordered a stay in his execution.

New Delhi has repeatedly sought access to the convicted spy but Islamabad denied the permission on the ground that consular access in cases related to spies was not applicable.
COMMENTS
Comments are moderated and generally will be posted if they are on-topic and not abusive.
For more information, please see our Comments FAQ