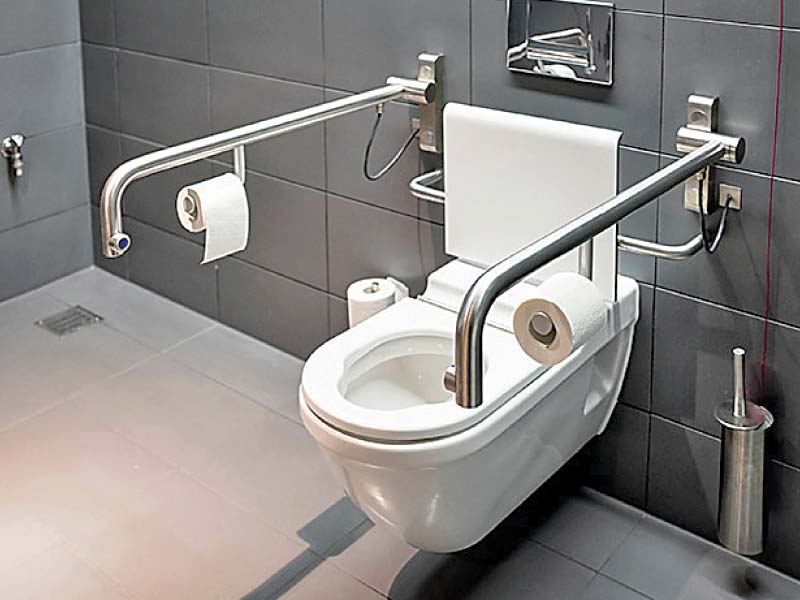 ---
MULTAN: The most basic facility of toilets designed to facilitate special people is almost non-existent in public and private buildings and Multan, a city of over two million, is no exception.

A designated toilet for special people is described as an 'accessible' toilet. The purpose of an accessible toilet is to enable disabled people to gain prompt access to facilities that might be different from regular toilets in terms of the available space, layout, equipment, flooring, and lighting.

Special people using wheelchairs have to seek assistance from their relatives or others in order to reach restrooms (toilets).

Society for Special Persons (SfSP) Chairperson Zahida Hameed regretted that there is dearth of ramps in private and public buildings and therefore access to wheelchair users is very limited.

She stressed upon the government to consider construction of ramps in all buildings as well as toilets designed to facilitate special persons.

"Schools, government offices, hospitals, bus stands and even the offices of multinational companies lack this important need of disabled people," she pointed out.

Zahida Hameed maintained that SfSP, an organisation joined by thousands of special people, was working for their basic rights since 2007.

She said, "Doors of the toilets should be wide so that wheelchair users could have easy access." She added, "There should be support structures installed on walls so that special persons could get support." She said switches for lighting the toilets should be within the reach as well.

The SfSP chairperson remarked that government should also introduce "dot ways" for blind persons so that they could reach toilets with the help of their sticks. "For persons with impaired hearing, sign language screens for their guidance should also be installed," she elaborated.

She stressed the need that Pakistan Railways should also focus on building such toilets. However, she hailed Motorway administration for maintaining the special facility needed by wheelchair users.

Published in The Express Tribune, November 17th, 2017.