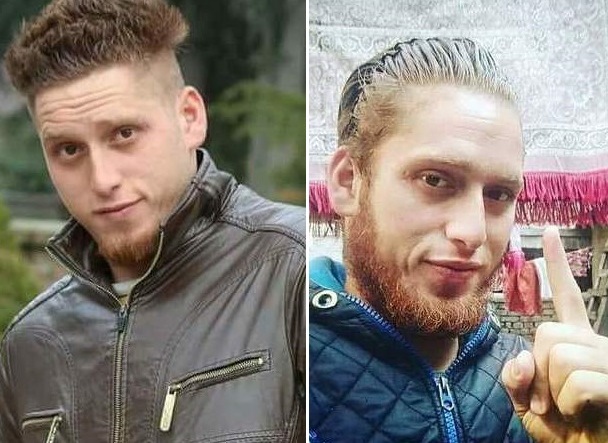 ---
A top footballer of Indian-occupied Kashmir has taken up arms to liberate his land from the clutches of India.

Majid Irshad Khan, 20, a district-level footballer of Anantnag in the southern part of held-Kashmir, joined the Lashkar-e-Tayyaba a few days ago. Majid was a a second-year under-graduate commerce student at the Government Boys' Degree College, Anantnag.

He is a renowned footballer of the town and had passed class 10 and 12 board examinations with high scores, according to Hindustan Times.

Majid's friend, Yawar Nisar, joined the Hizbul Mujahideen in July this year and was martyred in an encounter with the Indian security forces on August 3.

Two women martyred in ceasefire violation by Indian troops

Majid announced his decision by posting a picture on Facebook holding an AK-47 that went viral on social networking sites.  "Why look up at the stars when the biggest star is me," he wrote in the post.




Family and friends say Majid was also working with a humanitarian organisation as a volunteer and emergency head.

Before he picked up a gun, Majid had made a name for himself as the goalkeeper of an Anantnag-based cricket and football club which he joined when he was in the ninth class.

"Everyone knows Majid. He was one of the best goalkeepers Anantnag district has produced," said an official of the club. He has known Majid for six years now.




The official played a video on his smartphone in which Majid is a goalkeeper during a penalty shootout. "In this match, about a month earlier, Majid saved three goals," he added.

Observing 'Black Day', Kashmiris in Scotland rally against Indian aggression in held-Kashmir

Many believe the death of his close friend Yawar Nisar was a turning point in Majid's life.




"The difference between the present day militancy and the one that existed in the early 1990s is that the ideological conviction of the present generation is far more superior," a top police official said.
COMMENTS (7)
Comments are moderated and generally will be posted if they are on-topic and not abusive.
For more information, please see our Comments FAQ