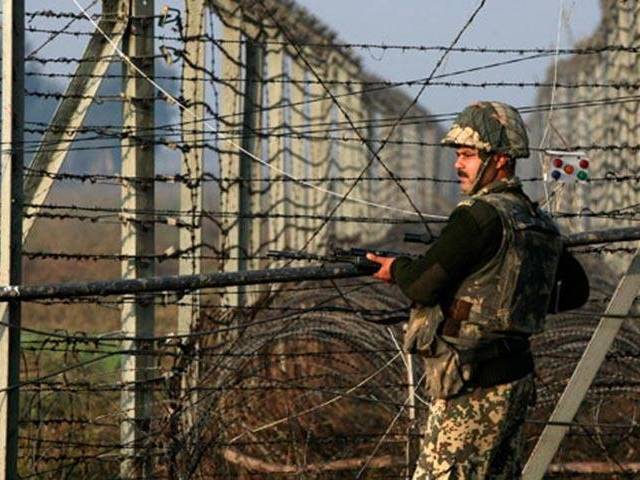 ---
MUZAFFARABAD: Two women were martyred and five others injured when Indian troops violated a truce and fired mortar shells at civilian population at Leepa Sector of the Line of Control (LoC) in Azad Jammu and Kashmir on Tuesday.

Hameed Kiyani, the deputy commissioner of Jhelum, confirmed the unprovoked shelling by Indian troops.

"Indian troops targeted civilian homes in the villages of Nokot, Chanyan and Khora. Two women, namely Maryam Dar and Sumaira Younas, were martyred in the shelling," Kiyani said.

"Five others, namely Anwer Baig, Shakeel Hajam, Munir Nazir, Rafiq Subhan and Zeeshan Rafiq, also received injuries," he added. The injured were shifted to a nearby military hospital where they were listed in a stable condition.

Pakistan troops retaliated to the Indian provocation in a befitting manner and targeted the Indian army positions to silence their guns.

Meanwhile, a 12-year-old girl, who was injured in Indian firing in Nakyal sector on October 18, died at hospital in Rawalpindi on Tuesday morning. The body of the girl, identified as Adeeba Taj, was later brought to her native Dothala Kotli where she was laid to rest.

The opposition leader in the AJK Legislative Assembly, Chaudhry Muhammad Yaseen, condemned the targetting of civilian population by Indian forces as "barbaric and inhuman".

"We appeal to human rights organisations, European Union, and the United States to take the notice of unabated ceasefire violations and targeting of innocent villagers by Indian forces," Yaseen said.

The latest truce violation by Indian troops came as US Secretary of State Rex Tillerson met Pakistani civil and military leaders in Islamabad. "Tillerson must take notice of the deadly ceasefire violation by Indian forces," he said.
COMMENTS
Comments are moderated and generally will be posted if they are on-topic and not abusive.
For more information, please see our Comments FAQ