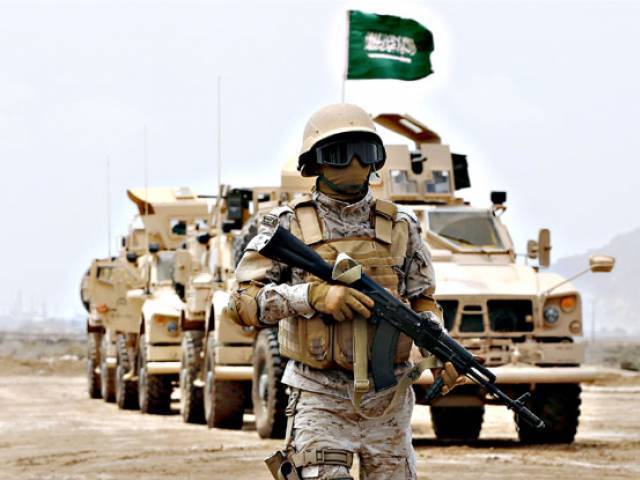 ---
KARACHI: A two-phase strategy has been devised to formalise the alliance of Muslim militaries cobbled together by Saudi Arabia in December 2015 to fight the growing scourge of terrorism and extremism in the Muslim world, Daily Express has learnt.

Informally, Pakistan is a part of the alliance, commanded by former army chief General Raheel Sharif, but says it will take a formal decision in the matter after terms of reference (ToRs) of the alliance are finalised.

Iran is known to have opposed the Saudi-led alliance because of its serious differences with the oil-rich kingdom over the unrest in the Middle East, particularly in Syria and Yemen.

"In the first phase, ToRs of the alliance will be finalised, while a joint military force will be shaped up in the second phase," one Islamabad-based source said. "The alliance will comprise air, ground, and naval forces."

The alliance was announced to check the growing threat of terrorism and extremism following the emergence of Islamic State, or Da'ish, in the Middle East which had declared a caliphate on large swathes of land in Iraq and Syria.

Military alliance not against any specific country, says Saudi envoy

Sources say the member states would devise short and long term policies.

According to them, Saudi officials are using diplomatic channels to communicate with officials of the member states on the formal formation of the military alliance.

Military alliance not against any specific country, says Saudi envoy

The alliance will be formally unveiled at a grand meeting in the Saudi capital of Riyadh by the end of next year, according to sources. Civil and military officials from the member states will be invited to the meeting.

Saudi military alliance: Pakistan seeks to find a middle ground

"The alliance will have its own intelligence, training, and communication systems, as well as weaponry," another source told Daily Express. "Deployment of forces will be decided in the second phase."

Pakistan's involvement

Although Pakistan is informally part of the alliance, the country will make a formal announcement after the formation of its ToRs. Islamabad believes the alliance should not be against any country rather it should work to fight terrorism and extremism in Muslim states.
COMMENTS (1)
Comments are moderated and generally will be posted if they are on-topic and not abusive.
For more information, please see our Comments FAQ