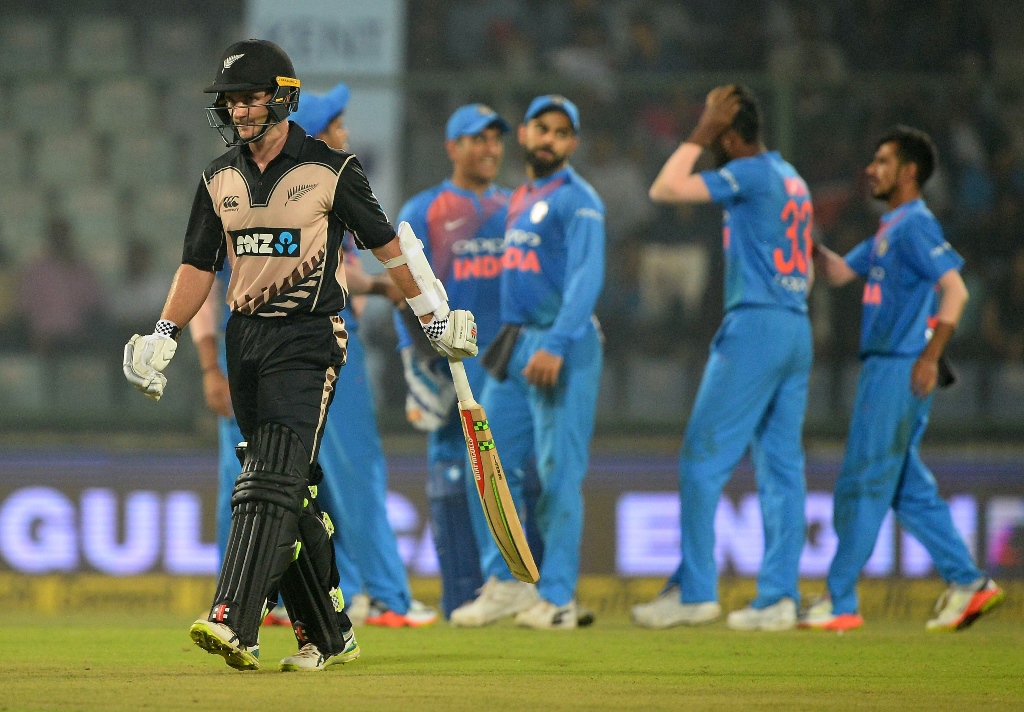 ---
NEW DELHI: Skipper Kane Williamson said dewy conditions were no excuse after New Zealand dropped a string of catches on their way to their first Twenty20 defeat to India.

The Kiwis are known for their excellent fielding but they put down three crucial catches to allow the hosts to post 202-3 on Wednesday. India won by 53 runs, ending a run of five defeats.

Openers Shikhar Dhawan and Rohit Sharma received early reprieves during their record 158-run stand to lay a solid platform after being invited to bat first.


Pakistan secure top spot in T20I rankings


The dew at Delhi's Feroz Shah Kotla made life difficult for the fielders but Williamson said it did not excuse the sloppy fielding.

"You do want to make a difference in the park when our bowlers were struggling against guys that were in good form and hitting the ball really well," Williamson told reporters on Wednesday. "It's what we pride ourselves on. We were disappointing today in the park. Dew... is part of the challenge. Guys have experienced dew many times, so it's not an excuse," he added.

Mitchell Santner dropped Dhawan on two before the left-handed opener went on to make a 52-ball 80 and take the steam out of the opposition bowling.

Tim Southee then spilled another sitter at long-off to allow Sharma, who was on 16, to go on to score 80 runs including four sixes.

Virat Kohli was also a beneficiary of New Zealand's butter fingers as Martin Guptill dropped the skipper on eight. The star batsman hit an unbeaten 11-ball 26.

"That (fielding) made the difference as we saw today that proved to be vital in a lot of ways," said Williamson. "Guys went on to score big scores for their side in the Indian team and 200 on that surface was a very big total."

India then kept down the visitors to 149-8, giving paceman Ashish Nehra a fitting farewell in the last match of his 18-year-old playing career.

Williamson also praised India's new-ball bowlers Jasprit Bumrah and Bhuvneshwar Kumar for their world-class consistency.

"You do need to be aggressive to try and take on bowlers and we've seen Bhuvi and Bumrah throughout not just the ODIs but for a long time in the Indian Premier League," said Williamson. "I've been fortunate to play with Bhuvi and against Bumrah and they are the most consistent bowlers in world cricket."

The action now moves to Rajkot for the second T20 on Saturday.


COMMENTS
Comments are moderated and generally will be posted if they are on-topic and not abusive.
For more information, please see our Comments FAQ