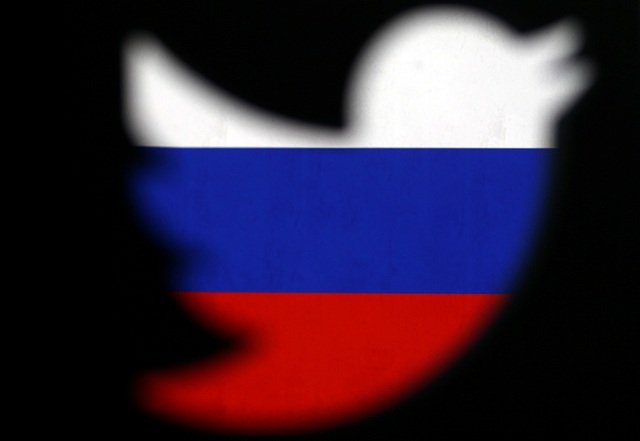 ---
MOSCOW: The Kremlin said Friday that Twitter's decision to ban advertisements from Russian media outlets RT and Sputnik was driven by prejudice, as Moscow threatened retaliation.

Twitter announced Thursday it was banning advertisements from Russia's state-controlled RT and Sputnik in response to US intelligence findings that they sought to spread misinformation during the 2016 presidential election.

"We regret this primarily because the company is becoming a victim of deep prejudices towards our media," President Vladimir Putin's spokesman Dmitry Peskov told journalists.

"We also regret the fact that the company is de facto creating a precedent for unequal treatment of its clients, which could no doubt cause anxiety and fear of the social network's other users."

Peskov said the Kremlin hoped Twitter would reverse its decision.

"We hope that the company will find it necessary to solve the situation and, after all, come to the conclusion that in no way can the work of the free media, to which RT and Sputnik belong, be qualified as the interference in the electoral system of the USA or any other country," Peskov said.

Russia threatens US media after Trump tightens rules on RT

Moscow on Thursday vowed to retaliate, without giving details.

RT editor-in-chief Margarita Simonyan said the ban was part of a witch hunt against the organisation. "It's a shame that American media in Russia will now, probably, feel the gentle nature of Russia's retaliatory measures in their entirety," she said on Twitter.

At a meeting of the Valdai discussion group last week Simonyan complained to Putin that RT and Sputnik had come under huge pressure in the United States. Putin said that Moscow would retaliate following concrete measures in the United States.

"As soon we see concrete steps limiting the activities of our media, there will be a retaliatory response," he said without elaborating.
COMMENTS
Comments are moderated and generally will be posted if they are on-topic and not abusive.
For more information, please see our Comments FAQ