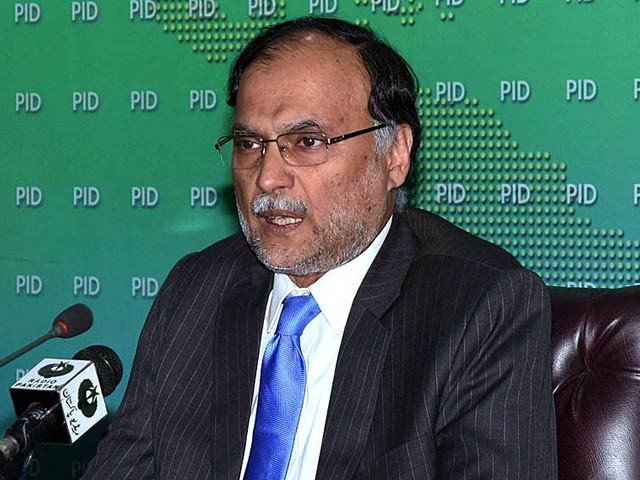 ---
Amid apparent civil-military tension in the country, Interior Minister Ahsan Iqbal has said that attempts to derail democracy can prove detrimental for Pakistan.

"It was only once in 66 years that the government completed its tenure," Iqbal told journalists in Islamabad on Thursday, Express News reported. "The incumbent government completing its tenure will help portray Pakistan's positive in the world, he said, adding that "an uneven democracy will led the world to say that the country does not have stability".

Political stability, he said, has the role that of oxygen in a country's development. "We need to prepare ourselves [as a nation] for the 21st century and take democracy forward," Iqbal said.

He said Gen (retd) Pervez Musharraf was solely responsible for the circumstances the country is in today. "Musharraf insisted to remain in power while putting the country in danger," he said. "We need to bring all institutions of the country on the same page."

Iqbal went on to add that some dejected politicians were running an organised campaign aimed at creating a conflict between Pakistan Muslims League-Nawaz (PML-N) and the military.

No one can create a rift in PML-N, he claimed, saying whosoever leaves the party will not harm the party but himself. "The PML-N has complete faith in Nawaz Sharif, who also enjoys voters' complete support."