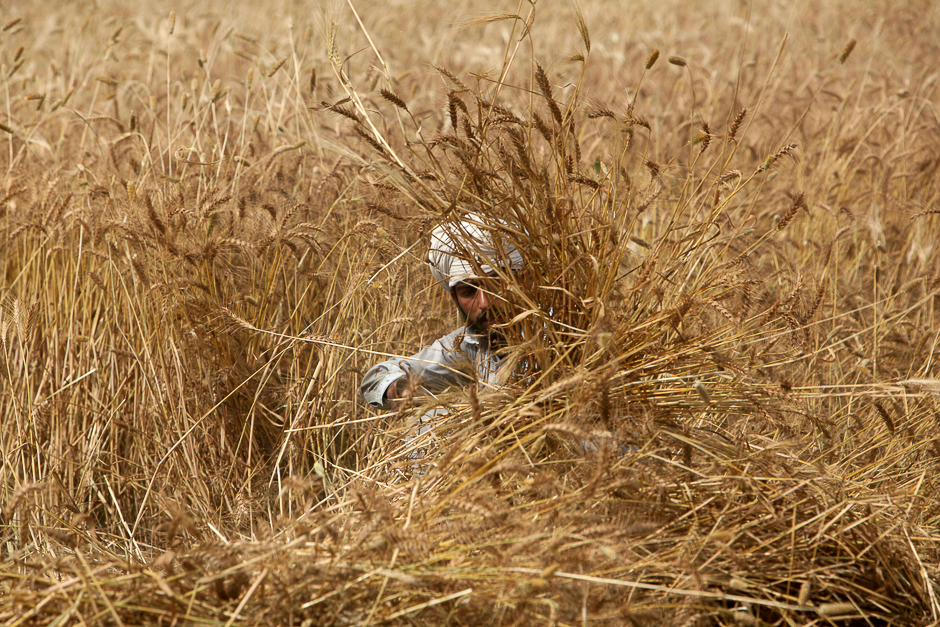 ---
LAHORE: In view of rapid urbanisation and reduction in cultivated areas, especially around Lahore, the Punjab government has finally decided to introduce legislation barring conversion of agricultural land into residential areas in the province.

Local Government Minister Manshaullah Butt told the media on Sunday that the provincial government had decided in principle not to allow the conversion of agricultural land for any other purpose, including residential or commercial use.

The minister said the government had constituted a three-member committee to prepare a draft of the legislation in consultation with experts so that it could be approved by the Punjab Assembly.

The government was also making a plan to promote apartment system in Punjab to cater to the housing needs of the swelling population, said Butt. Union councils' secretaries and chief officers would be given the task to keep a vigilant eye on agricultural and state land in their areas and report to the authorities concerned if any investor tried to use farmland for any other purpose, he added.

Options for reform: Tax the privileged on agriculture income

In addition, officials of the local governments and public departments were being instructed not to give permission of housing colonies on agricultural land, he said. The minister added that action had been initiated against those who converted leased state land into housing colonies and sold them to people.

Butt said the government was planning to develop new urban centres to reduce the population burden on big cities. This would not only improve the living standards and economic growth but also help in addressing environmental issues, he maintained.

According to the Punjab Agriculture Department's survey conducted in various areas of the province to ascertain crops coverage, rapid urbanisation and migration towards the provincial capital has eaten away over 10% of the agricultural land during the past decade. It indicates that on average 1% agricultural land is being converted into residential areas annually.

An official of the department said limited housing facilities and massive migration towards Lahore district, along with changing crop patterns, had resulted in a 64% reduction in the area where sugarcane was cultivated and 34% in tobacco. Drastic changes have been witnessed in the areas of almost all Rabi and Kharif crops. Rice cultivation in the district has reduced by 16%, sunflower by 52%, chillies 74% and fodder 11%.

The official said the better support price of wheat and improved agricultural technologies had also compelled farmers to change their farming patterns. The data shows that agricultural land has shrunk during the decade but the area under wheat crop increased by almost 5%.

Corporate farming: Fair trade? Well, not really because we're giving our land away

A large number of farmers in Lahore and its suburbs have shifted towards vegetable farming but still the district has limited production of almost all agricultural products. Hence, agricultural commodities were being transported from other districts, provinces or, in some cases, countries, which increased their price owing to high transport cost, he said.

He said it had been reported several times that the water table in Lahore and its suburbs was dropping fast. It had happened because agricultural land had been converted into paved roads and concrete buildings that had blocked natural recharging of groundwater, he added.

Published in The Express Tribune, October 23rd, 2017.
COMMENTS
Comments are moderated and generally will be posted if they are on-topic and not abusive.
For more information, please see our Comments FAQ