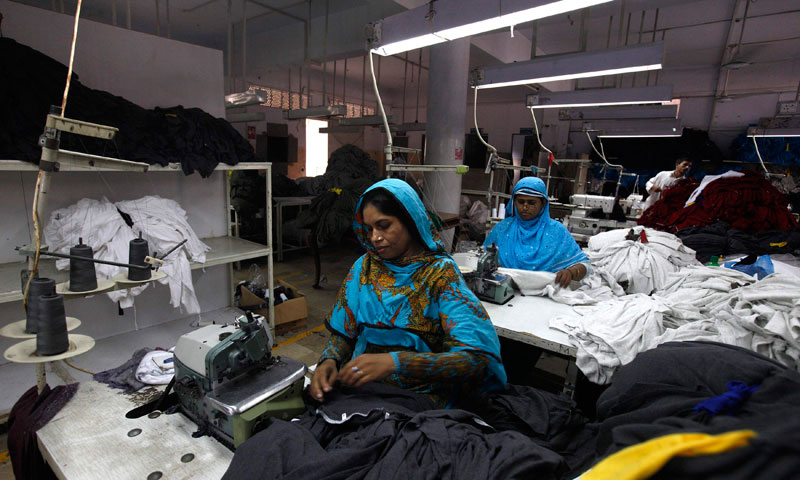 ---
MULTAN: Multan Chamber of Commerce and Industry (MCCI) Senior Vice President Begum Romana Tanvir Sheikh has said that Women's empowerment was a prerequisite in achieving sustainable development and prosperity.

She was exchanging views with other entrepreneurs at MCCI on Saturday. She pointed out that women's role in families and at the workspace was neither fully recognised nor accepted and was, more often than not, overshadowed by men.

"We cannot formulate a strategy for development without considering the involvement of women in socio-economic activities.

Women chamber aims to encourage entrepreneurs

She said soft loan schemes for women entrepreneurs could be introduced to empower them financially. She also called for raising the literacy rate among women and equipping them with vocational training and new techniques.

She said that National Productivity Organisation (NPO), Trade Development Authority of Pakistan (TDAP) and other government institutions have initiated many training courses for entrepreneurial capacity-building and skill development so that women could achieve their objectives.

Speaking on the occasion, MCCI's Women Entrepreneurs Committee chairperson Begum Sarwat Zahra said Multan chamber, for the first time in its history, inducted a female senior president which was a good step acknowledging the role of women in country's progress, prosperity and development.

"Women are mainstreamed in all economic sectors and have become a visible and productive part of the economy. Today in this competitive world, women entrepreneurship and women empowerment plays significant role in the socio-economic development of all underdeveloped countries like Pakistan," she said.

TEDx to focus on women empowerment, innovation

"Women represent around 48% of Pakistan's total population, while female employment participation is only 19-20%. As per labour force survey of Pakistan, contribution of female labour is around 13.4% in agriculture and only 6% are engaged in non-agriculture sector (2% formal and 4% informal)."

"This shows a significant potential for women empowerment and engagement in various sectors; such as light manufacturing ie garments (kids and ladies wear), leather products (traditional garments, shoes, etc), home textiles, services, etc," she remarked.

Another member of the MCCI Sidra Khalid Cheema said Women Entrepreneurship Development System (WEDS) would improve competitiveness of the enterprising women who want to move from home-based business to a full commercial venture and start their own businesses.

Published in The Express Tribune, October 22nd, 2017.