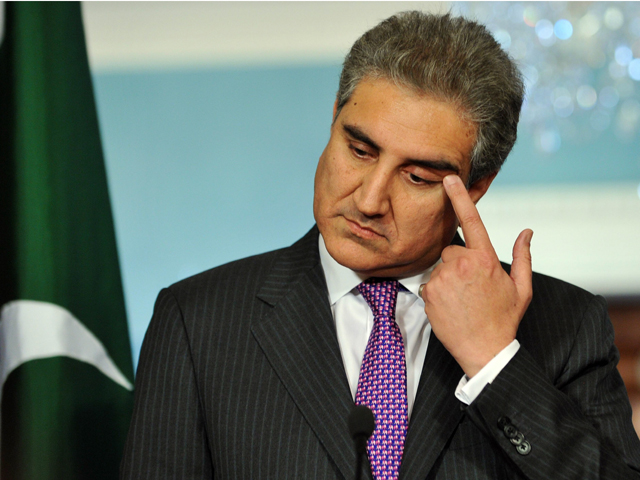 ---
KARACHI: Pakistan Tehreek-e-Insaf (PTI) Vice-Chairperson Shah Mehmood Qureshi has blamed the federal government for perpetuating the International Monetary Fund's (IMF) enslavement of Pakistan. Speaking to the media in Matiari district on Monday, Qureshi said the wrong policies of Pakistan Muslim League - Nawaz's government's have led to an accumulation of the foreign debts.

The PTI wants to carry forward the process of accountability, Qureshi said, adding that the party would organise protests in Islamabad again if the government impeded accountability in the country. The PTI leader demanded that the reports of the joint investigation team in the Lahore Model Town case and interrogation of Lyari gang war leader Uzair Baloch be made public.

MQM using 'assurance to back PTI for change of opposition leader' as bargaining chip

When asked to comment on the possibility of disqualification of PTI Chairperson Imran Khan, Qureshi ruled out that his party's chief can meet the same fate as that of the PML-N's chief. He said the PTI chief will decide the right time to appear before the Election Commission of Pakistan, which has issued an arrest warrant for Imran.