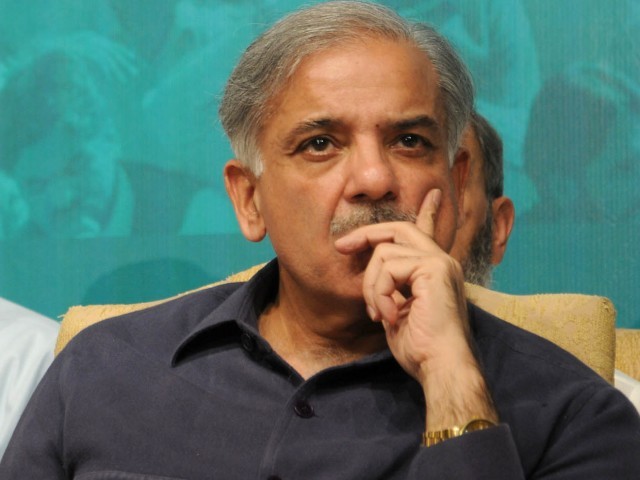 ---
LAHORE: Instead of expanding jurisdiction of the National Accountability Bureau (NAB) to the superior judiciary and the army, reforms should be introduced to improve performance of the NAB to eliminate corruption from the country, said Punjab Chief Minister Shehbaz Sharif.

The chief minister said that the country has suffered irreparable loss due to the evil of corruption, and strict and credible system of accountability is drastically needed to uproot menace of corruption for the stability of the country.

He said that the current condition and the past history of the NAB is witness to the fact that this institution has failed to carry out accountability of the corrupt elements and those who mercilessly looted the national exchequer. He added that such examples exist that no action was taken against such elements despite clear instruction of courts.

Shehbaz said that instead of enhancing jurisdiction of the NAB to the superior judiciary and the army, the NAB should operate with honesty and above likes and dislikes. The chief minister said that institutions like judiciary and army have their own systems and methods of accountability that could be improved to meet needs of the time. He added that he could not refrain from expressing his displeasure over the hypocrisy of some of political parties over the proposal of increasing jurisdiction of the NAB.

The statement of the chief minister comes in the backdrop of the NAB court trial of the Sharif family. The trial was initiated after the Supreme Court ordered NAB to file three references against the family. The court also has appointed a monitoring judge to monitor the NAB court proceedings of the case. The Sharif family has, on number of occasion have expressed their reservation regarding the trial.

The Chief Minister Office stated that the chief minister's criticism on NAB was only due to its bad performance. They said that CM also criticizes provincial departments if their performance is not up to the mark.

Published in The Express Tribune, October 15th, 2017.
COMMENTS
Comments are moderated and generally will be posted if they are on-topic and not abusive.
For more information, please see our Comments FAQ