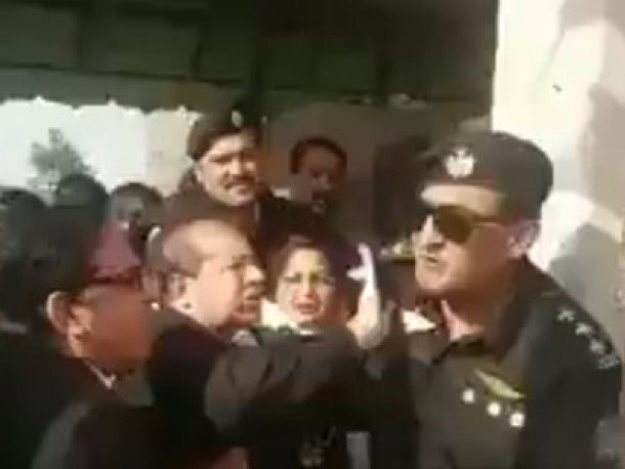 ---
ISLAMABAD: Islamabad police on Saturday registered a criminal case against a group of lawyers for allegedly manhandling police officials deployed at the gate of an accountability court on Friday.

An accountability court located in Federal Judicial Complex (FJC) of Islamabad was forced to postpone its indictment proceedings in a corruption reference filed against deposed premier Nawaz Sharif and his children after dozens of lawyers associated with the ruling PML-N protested in the courtroom.

The protesting lawyers, who also reportedly tried to remove the prosecution team from the dais, had claimed that the law-enforcement personnel, deployed in and around the FJC, manhandled and stopped them from entering the court premises despite the Islamabad High Court's (IHC) directive.

Indictment delayed: Rowdy lawyers disrupt accountability

After postponement of indictment till Oct 19, the lawyers had also moved a contempt of court application in the IHC which issued notices to Islamabad's SSP Operation, SSP Security and a DSP and sought their reply by October 18.

However, Islamabad's Ramna Police Station on Saturday registered an assault and obstruction case against a group of unnamed, 'enraged lawyers' and launched investigation on the complaint of inspector Shakil Ahmed.

In his written complained, the official claimed that lawyers manhandled and slapped him. "When I approached them in order to check their identity and let them through, they started pushing and confronting me. And then one of them slapped me and they forced their entry," he said.
COMMENTS (2)
Comments are moderated and generally will be posted if they are on-topic and not abusive.
For more information, please see our Comments FAQ