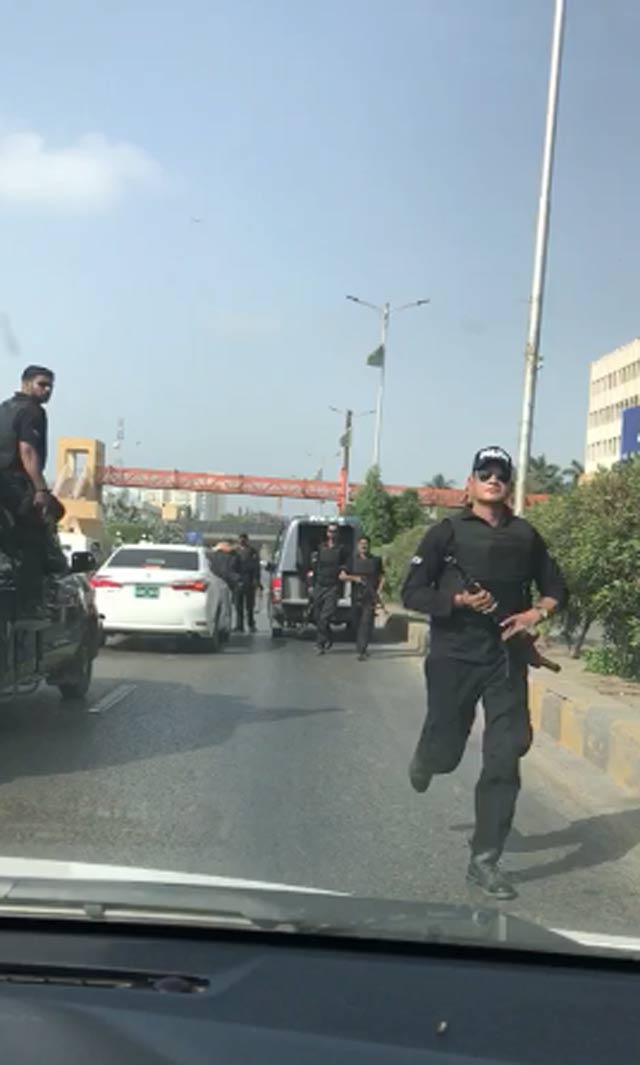 ---
KARACHI: An ASI and a constable were suspended on Tuesday after a video of them assaulting a citizen in Karachi went viral, Express News reported.

On Monday, Sindh IG Allah Dino Khawaja ordered police officials involved in physically and verbally abusing a citizen to be suspended.

A citizen was beaten up by a police official part of a VIP protocol when he tried making a video of the protocol. The incident occurred on main Shahra-e-Faisal road, near Regent Plaza Hotel in Karachi.

The victim was making a video of the protocol while driving his car when an officer got off the police van, walked towards the victim's car, hurled abuses and beat him up for making the video. "How dare you make a video, your father is going in that car [tera baap ja raha hai]," the policeman can be heard saying in the video.

[/fbvideo]

Unfettered police use sticks and stones to break bones

The man, however, did not stop following the protocol and continued making a video, following which the protocol stopped again and police officials approached him once more.

Taking notice of the incident, AD Khawaja ordered police personnel to be suspended from duty. "SP Security 1 Malik Ahsan has been appointed as inquiry officer to look into the matter," said spokesperson for central police office (CPO).