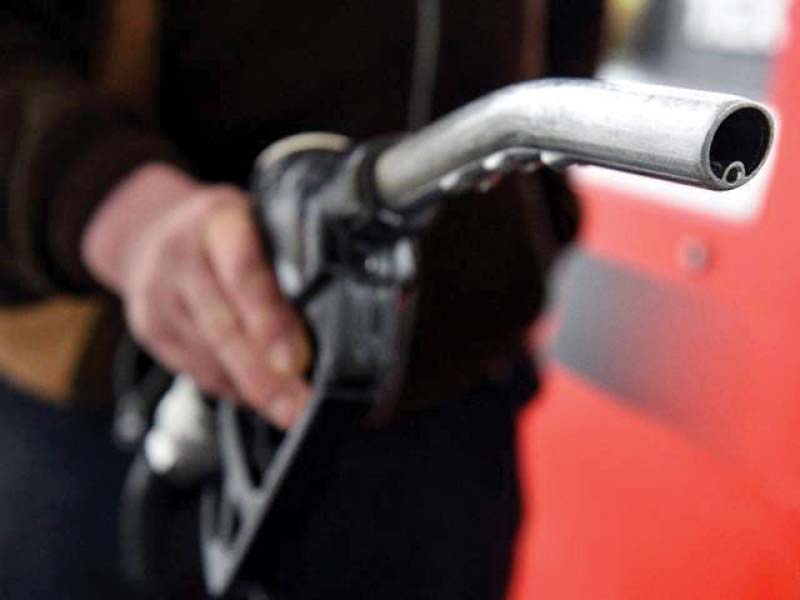 ---
ISLAMABAD: Prices of high speed diesel (HSD) and petrol are likely to witness an increase of over Rs2 per litre from the start of October in the wake of upward movement in international crude oil markets.

In a summary sent to the Ministry of Energy, the Oil and Gas Regulatory Authority (Ogra) on Friday recommended an increase in prices of petroleum products for October as part of its monthly price revision. Decision on Ogra's recommendation will be taken on Saturday by the prime minister.

According to sources, Ogra has proposed an increase of Rs2.35 per litre in the price of petrol, Rs2.17 in the HSD, Rs19.32 in kerosene oil (superior) and Rs14.09 per litre in price of light diesel oil (LDO).

Market watch: Index slips in the red despite oil price surge

If prices are revised upwards, the price of petrol will go up to Rs73.85 per litre from the current Rs71.50 whereas the HSD will cost Rs79.57 per litre from the current Rs77.40 per litre for month of October.

The price of superior kerosene oil will go up to Rs63.32 per litre from the existing Rs44 and the LDO will be sold for Rs58.09 per litre compared to the existing Rs44 per litre.

In the past couple of years – following a plunge in global crude prices – the government has burdened petroleum consumers with heavy taxes, especially on petrol and the HSD, which are widely used in small and heavy vehicles as well as in agriculture sector.

Among petroleum products, the HSD is the most consumed fuel. At present, government is charging zero general sales tax and petroleum levy on kerosene oil and the LDO.

Oil mafia is selling kerosene oil on higher rates ranging from Rs90 to Rs100 per litre against existing price of Rs44 due to black marketing. It is interesting that government has not increased rate of the fuel for several months – a move that has bailed out black marketers.

However, there has been partial increase in prices of petrol and HSD which are widely used by the masses and increase in their prices has direct impact on the lives of the common man.

PM's ouster deprives consumers of possible cut in oil prices

The calculation made by the regulator regarding kerosene oil and the LDO is based on full taxes and, therefore, its impact of increase seems to be higher.

The government has the room to absorb impact of oil price increase as it is still collecting heavy taxes on the sale of petroleum products. It receives over Rs25 billion in general sales tax on petroleum products and Rs10 billion in the shape of petroleum levy from the consumers every month.

Consumers in Pakistan have been paying up to 38% more on oil purchase compared with prices prevailing in the international market in order to make up for the shortfall in government revenues.

According to a report submitted by Ogra to the Economic Coordination Committee (ECC) of the cabinet, financial year 2015-16 was the worst for Pakistan's oil consumers during which they paid the highest rate of sales tax on the HSD purchase.

During 2015-16, consumers paid up to Rs29.57 per litre in sales tax and Rs6 per litre as petroleum levy on the HSD. They also paid up to Rs15.22 per litre as sales tax on petrol, Rs13.18 per litre on kerosene oil and Rs12.21 per litre on the LDO.

Following some recovery in crude oil in 2016-17, the tax rate was slashed to Rs19.39 per litre on the HSD as the government tried to absorb some of impact of the hike. This year, the highest sales tax rate for petrol was Rs10.71 per litre, for kerosene oil Rs2.83 per litre and for LDO for Rs4.64 per litre.