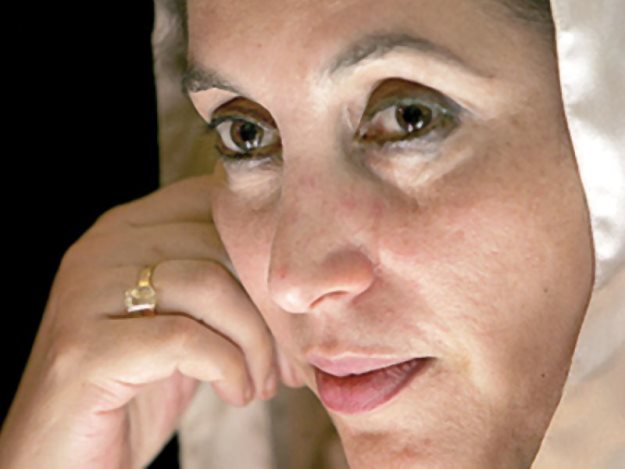 ---
RAWALPINDI: The federal government on Thursday challenged the anti-terrorism court (ATC) verdict in Benazir Bhutto murder case, filing two petitions with the Lahore High Court (LHC) that sought death penalty for the five men acquitted in the case and increase in the punishment of two former police officers.

Almost 10 years after Bhutto's assassination in a gun-and-bomb attack after an election rally in Rawalpindi, the ATC acquitted five accused for want of evidence, while branding former military ruler Pervez Musharraf a fugitive, and jailed two former police officers guilty of 'mishandling the crime scene'.

In its ruling on August 30, the ATC declared the then city police officer (CPO) Saud Aziz and the then superintendent of police (SP) Khurram Shahzad as facilitators in the crime and slapped each of them with a 17-year jail term and a fine of Rs10m.

'ATC verdict in Benazir murder case hasn't delivered justice'

Soon after the verdict, Pakistan Peoples Party (PPP) co-chairperson Asif Ali Zardari challenged the decision, saying that the verdict had not delivered justice. The PPP's petition has demanded capital punishment for all the accused, including Musharraf.

The government's petitions were filed in the Rawalpindi Bench of the LHC through Assistant Attorney General Faisal Mehmood Raja.

In the first appeal filed against the acquittal of Aitzaz Shah, Sher Zaman, Rafaqat, Hasnain and Rashid Ahmad, the assistant attorney general said that the trial court ignored the evidence against them and their confessions. He sought capital punishment for them under the anti-terrorism law.

In the second appeal, the assistant attorney general termed the jail sentences and fine awarded to the cops Aziz and Shehzad insufficient and requested the court to increase their punishment under the law.

Benazir assassination: Top cops jailed; five suspects acquitted

It is learnt that the PPP has decided to become a party to the government appeals. The appeals would be taken up by a two-judge divisional bench, comprising Justice Tariq Abbasi and Justice Habibullah Amir, on Monday for a preliminary hearing.

The LHC has already fixed all the appeals in the case, including those filed by the two police officers against their conviction, for hearing on November 27. The same divisional bench will also hear the bail application of the two convicts on October 5.