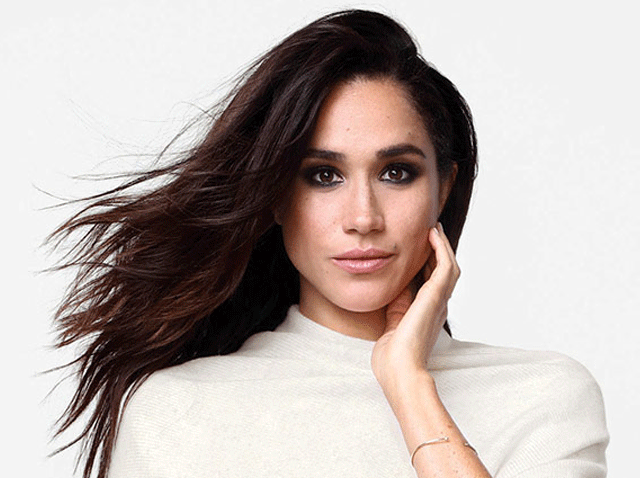 ---
Prince Harry and American actor Meghan Markle made their first public appearance at the Invictus Games in Toronto, suggesting that a proposal may not be far off, reports Tanya Edwards.

Meghan Markle and Prince Harry make first official public appearance

Amusingly, the Daily Mail have discovered that Meghan already has a connection to the royal family. Her relatives, who are researching their family tree, have found that her great-great-great-grandmother, Mary Bird, was a member of the royal household staff.

The name M. Bird is in the Windsor Castle Weekly Disbursement Book in 1856, which fits with the time that Mary would have been there.

The Irish born maid, according to the publication, married English soldier Thomas Bird, and was subsequently disowned by her family. The couple had three daughters, including Meghan's great-great-grandmother, also named Mary, who was born in Malta in 1862.

U.S. Air Force Colonel Ken Barbi discovered Markle's British roots — his wife, Susan, is a second cousin of Markle's father, Thomas.

Barbi told the Daily Mail, "It is extraordinary to think that one of Mary's descendants looks likely to marry Prince Harry."

Meghan Markle has reportedly asked Kate Middleton to be her maid of honour

As their relationship has progressed, the couple have attended more events together. Markle attended Pippa Middleton's wedding reception earlier this year. In a cover story interview with Vanity Fair, the Suits star spoke about the attention that is focused on the couple.

"It has its challenges, and it comes in waves—some days it can feel more challenging than others," she says. "And right out of the gate it was surprising the way things changed. But I still have this support system all around me, and, of course, my boyfriend's support."

Have something to add to the story? Share it in the comments below.
COMMENTS
Comments are moderated and generally will be posted if they are on-topic and not abusive.
For more information, please see our Comments FAQ