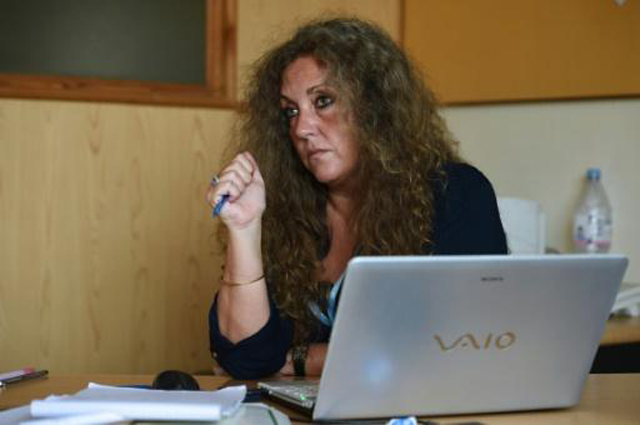 ---
ISLAMABAD: Nancy Stiegler has participated in the counting of nearly half a billion people, in African deserts, Pacific archipelagos and the teeming megacities of Asia.

She is one of just a handful of technical experts -- and only two women -- travelling the world to advise countries on obtaining solid census data in troubled regions.

"You have to fight for a month (for them to understand) that you're not a dumb blonde," said Stiegler, who argues that reliable census data is a foundation of democracy.

Transgender community rejects census figures

"But once you make yourself heard, it becomes an advantage (to be female as) a relationship of trust is better established."

In Pakistan, where she has been assisting the nation with its first census in almost two decades, the ash blonde is hard to miss among the burly beards and covered heads at the Bureau of Statistics office.

In the deeply conservative Muslim-majority country, she has helped train officials to ensure that the population is as accurately assessed as possible -- especially making sure that all women were counted.

In Pakistan, women can be reluctant to respond to census officials who are almost always male, while some men are hesitant to name female family members to a stranger.

"Statistically, we can correct... the underestimation of women but only to a certain point," Stiegler said.

She has helped the country devise awareness campaigns aimed at persuading civil society groups, religious figures, and politicians to endorse the census.

The weeks-long surveying process kicked off this spring, a challenge that required a team of more than 300,000 people and involved 55 million forms.

Following the completion of the survey in May, Stiegler is now helping oversee the detailed data analysis of the census results, which could take months.

But not all have welcomed the survey, with politicians nervous about electoral maps being redrawn and militants threatening violence.

In April, a Taliban suicide attack targeting a census team killed seven people and wounded 19 others in Lahore. Such challenges are nothing new for 40-year-old Stiegler.

"The census is a very sensitive exercise, a political and economic tool that can prevent politicians from doing whatever they want," says Stiegler, who has also worked on projects during delicate transition periods in Myanmar, Sudan and Timor Leste.

"The census has all the more impact because it affects the electoral map... and the redistribution of resources are often based on the population," she explains.

Stiegler was first attracted to challenging environments during her childhood as she watched broadcasts of Biafra refugees fleeing violence during the Nigerian civil war on television.

Inspired to make a difference, she pursued demography studies in Bordeaux and at the Max Planck Institute in Berlin, one of the most recognised research centres in the field.

In 2003 she moved to South Africa where she founded the Institute of Population Studies at the University of the Western Cape, which she still runs. Stiegler juggles university life and fieldwork, returning to South Africa during holidays to teach intensive courses on social demography and survey methods.

Gender stats: Still a man's world, but less so

"I like this fieldwork... perhaps it's because I have a bit of a taste for risk," she smiled, recounting an incident when she was surrounded by a crowd of enraged enumerators in Nigeria who threatened her over unpaid wages.

"The best time is when the adrenaline kicks in on the first days of the census, when we see the first problems emerge."