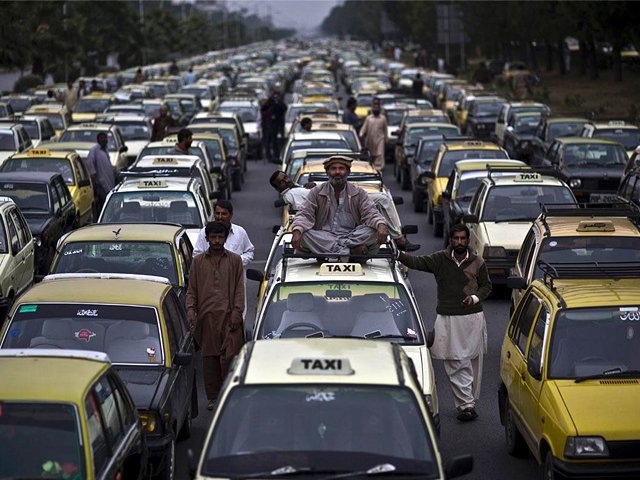 ---
ISLAMABAD: The app-based ride-sharing services, despite winning public appreciation in Pakistan, have to brace for more challenges on legal and administrative fronts as the companies are losing ground in the international markets for their operational legality.

These services are not only facing legal battles from their opponent traditional taxi drivers but also have to face internal administrative rifts for not having an organised pay structure for their employees, creating an environment of uncertainty.

The Islamabad Transport Authority (ITA) was working on legal and technical loopholes to bring these online services into the mainstream but "the main task was resolving a cluster of complexities," said ITA Secretary Imtiaz Janjua.

Filling up of legal lacunas on online app-based services was a herculean task, he added.

A couple of consultative sittings with online and traditional taxi service representatives could not bear results as taxi drivers stick to their demands and Careem service has challenged the ITA's checklist pertaining to four taxes in Islamabad High Court, Imtiaz said.

Careem Pakistan finally lets you buy monthly packages

"The court has given a stay order on our recommendations and the case is subjudice and I cannot comment on it further," he added.

Employee issues

The ride-sharing Careem's internal rift on employees' pay structure which forced them to launch demonstration, against their own administration in front of Islamabad Press Club, was another setback for them.

Careem Employees Association for Islamabad and Rawalpindi President Aman Butt said a charter of demands to management was handed over for a justified fares and insured pay structure of the captains - a term used for its drivers.

"The company's helpline must be available 24 hours, even if a captain is not on job," he added. The complaints against captains must be transparently investigated for a fairplay and management's unilateral decisions were again the moral and legal decorum, he said. "Captains must be given a chance to clarify their positions on public complaints," he added.




Clash of interest

The annoyed president of traditional taxi union Malik Aftab said they are going to give these online services (Careem and Uber) a tough time for adopting shortcut and affecting their livelihood. "We have filed two identical petitions against them and hope the decision will be in our favour," he remarked.

"Our demands are to change vehicles' colour, pay the taxes as traditional taxis pay and install the taxi boards over their automobiles".

He said the authorities concerned apparently were looking to be more lenient towards ride-sharing services that forced them to knock at the
court's door.

A representative of the Careem Service at ITA office said it was unfortunate that public-beneficial initiatives were sabotaged by a certain mafia trying to get a lion's share for nothing. He said his company was "determined to fight for peoples' benefits be it a court or a street to raise our voice."

Careem Pakistan and its mission to empower women

The public appreciation was not enough to stay in the market and these online app-based services must have to adopt certain laws of the land for operations, said Imran Ali, an advocate of the Islamabad High Court.

The online ride sharing services across the globe are facing operational issues as Uber's licence was recently cancelled by London authorities, a setback which could affect their operations in Asian countries like Pakistan as well.

Published in The Express Tribune, September 24th, 2017.
COMMENTS
Comments are moderated and generally will be posted if they are on-topic and not abusive.
For more information, please see our Comments FAQ