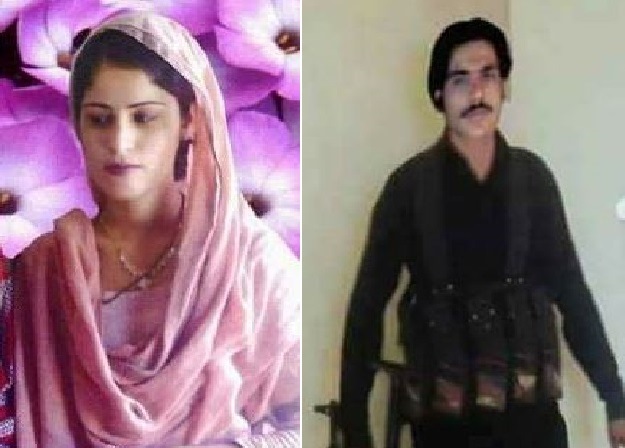 ---
HYDERABAD: A team of police inspectors visited the crime scene where 19-year-old Tania Khaskheli was murdered and recorded the statements of the victim's family members in Jhangara Bajara town, Jamshoro, on Thursday. The team of two inspectors, Siraj Lashari and Rana Shafiq, has been constituted by the Sindh Inspector-General of Police Allah Dino Khawaja, on the order of the Sindh High Court to personally investigate the case.

Tania Khashkeli murder: SHC CJ seeks reports of investigation into teenage girl's murder

According to Jhangara police station SHO Mazhar Naich, the team went to Tania's residence where they recorded the statements of her father, Ghulam Qadir Khaskheli, mother, Khursheed Khaskheli, grandmother and sisters. Tania, a student of grade 10, was allegedly shot dead at her house on September 7 in front her family by Khan Muhammad Noohani alias Khanu and his abettors.

The parents alleged that Khanu killed their daughter in reaction to their refusal of his marriage proposal for Tania. The Sindh High Court took suo motu notice of the killing, after which Khanu and Moula Bux Noohani, both of whom are nominated in the murder FIR, were arrested from Kotri, Jamshoro, on September 19.

SHC orders new investigation officer in Tania murder case

Ghulam told the local media that the police team requested them not to divulge details of the investigation. "We told them that so far we are not satisfied with the investigation. And that the former SHO Muhammad Ali Khaskheli has not been arrested yet," he said. The family accused the SHO, who was suspended last week, of letting the culprits escape and of trying to weaken their case.

According to the father, three armed men broke into their house that day and tried to kidnap his daughter, who was shot when she resisted the kidnapping. He said the third unknown person is still at large and that the family feared for their lives because a local feudal politician is supporting the accused.
COMMENTS
Comments are moderated and generally will be posted if they are on-topic and not abusive.
For more information, please see our Comments FAQ