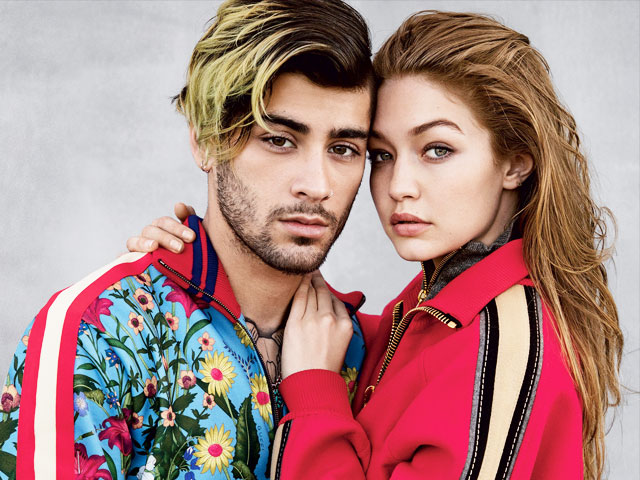 ---
Tommy Hilfiger's darling Gigi Hadid recently rocked two separate looks featuring short-shorts and a longline jacket with thigh high socks on the runway during London Fashion Week.

Proud boyfriend Zayn Malik wasn't afraid to show his love on Twitter shortly after, tweeting "Congrats baby x."


Congrats baby x pic.twitter.com/Goi4ki6l5M

— zayn (@zaynmalik) September 20, 2017


Little we know is that Gigi credits her boyfriend Zayn who inspires her to 'funk up' her look and convinces her to wear what makes her happy.

The 22-year-old says she would not don any designer labels during her younger years, reports Female First.

Never really spoke to Harry Styles in One Direction: Zayn Malik

"He inspires me a lot to funk it up and wear what makes me happy," the supermodel said on a radio channel. "When I was younger I never owned any designer clothes. I rode horses, I was at the farm all day. But I loved photographers and images, that's what I fell in love with. I fell in love with how a model could bring life to a picture and not only be a part of it but make it something else."

"I think once I got older I started watching the Victoria's Secret show on TV and that's when I would practice my walk during commercial breaks," she added.

Gigi counts her mother, former model Yolanda Hadid, 53, as one of her biggest inspirations in the industry, and has thanked her for not 'sugar-coating' the profession.

5 celebrities and their doppelgangers that shook the internet!

She said, "My mother taught me a lot about the industry and never sugar-coated it. She always said, 'If you're not the nicest, most hard-working person in the industry there is going to be someone prettier, nicer and more hard-working.'"

Despite the constant attention on his professional and personal life, Zayn feels comfortable in the spotlight with girlfriend of nearly two years, Gigi.

"We try not to think about it too much. There are a lot of people who are too busy in other people's lives. I just concentrate on my relationship and try to do right by my girlfriend and she does by me, and we hope for the best," he told Us Weekly. "As we all do!"

Have something to add to the story? Share it in the comments below.