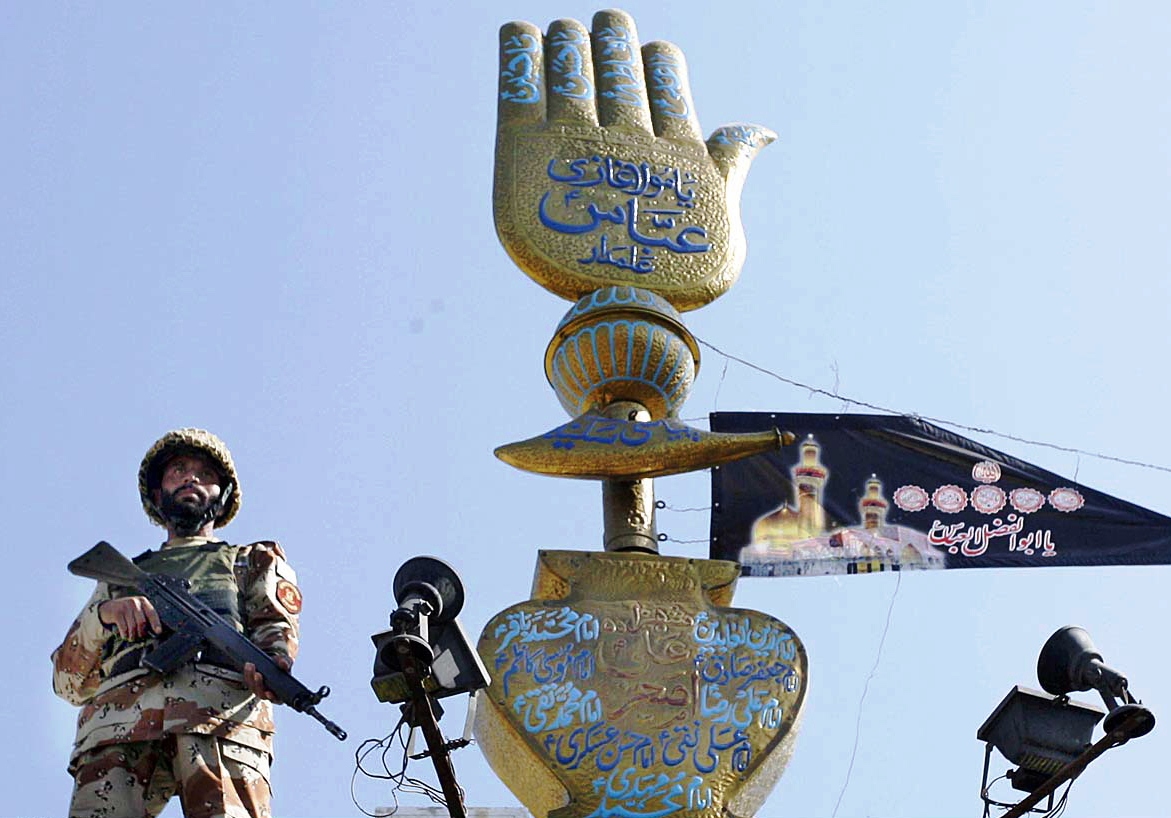 ---
ABBOTTABAD: The civil administration, in order to control the law and order during Muharram has banned entry of 22 religious scholars in the district.

These Ulema include Muavia Azam Tariq, Maulana Alam Tariq, Maulana Sarnawa Jhangvi and Maulana Ahmed Ludhavani of Jhang; Maulana Abdul Aziz and Rab Nawaz Tahir of Lal Masjid, Allama Raja Nasir Abbas and Maulana Rehman Usmani of Rawalpindi; Chan Pir Shah Tofkiyan and Zulfiqar Shah of Haripur; Maulana Ahmed Siyal of Checha Watni; Mulana Kifayat Hussain Naqvi of Muzaffarabad; Maulana Atta Deshani of Battagram; Shabbir Ahmed Usmani, Taxila; Imran Gul, Lahore; Maulana Ilyas Ghumman of Sargodha, Ameen Shahidi and Maulana Aurangzeb Farooqi, Karachi; and Maulana Khadim Hussain Dahlwan, Allama Manzoor Hussain Sodhara and Islamuddin Usmani.

Published in The Express Tribune, September 20th, 2017.