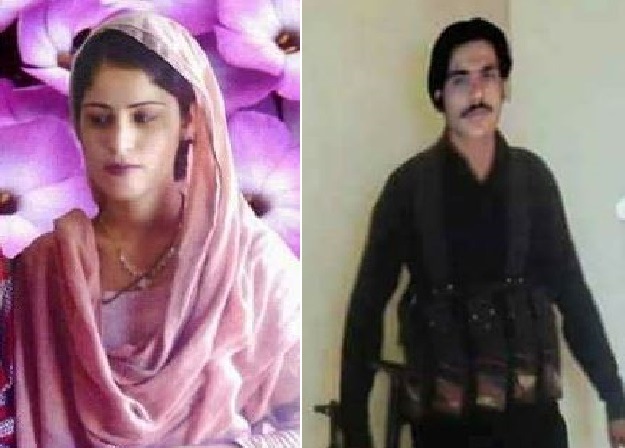 ---
HYDERABAD: The murderer of class-X student Tania Khaskheli, who was gunned down at her home in Jhangar Baajara town of Jamshoro district last week for turning down a marriage proposal, continues to remain at large.

Despite protests across Sindh and Chief Minister Syed Murad Ali Shah's assurance to the girl's family that the murderer would be arrested soon, police are yet to take anybody into custody.

"The police have still not arrested the main accused. The CM's assurance hasn't given us much hope either," Ghulam Qadir Khaskheli, Tania's father, told reporters in Jhangara Baajara on Sunday.

The family believes that police are supporting the killer and his accomplices as they are affiliated with the Pakistan People's Party and supporters of the CM.

Three men nominated in the FIR, Khanu Noohani, Mola Bux Noohani and an unidentified person. Khanu is an influential landlord in the area.

Tania Khashkeli murder: SHC CJ seeks reports of investigation into teenage girl's murder

The family says that Khanu, along with his armed men, barged into their home and gunned down their 19-year-old daughter in front of them.

Khanu murdered her because Tania had turned down his marriage proposal.

The family claims that the police did not even secure the crime scene. She was shot dead in the veranda of their home. A bullet, which pierced through her head, hit a wall in a room.

The family says Khanu had earlier tried to kidnap their daughter twice.

Abdul Majeed Memon, a lawyer in the area, pointed out that sections of the Anti-Terrorism Act and Section 107 of the Pakistan Penal Code, which pertain to abetting in a crime, have not been added in the FIR which was lodged on the father's complaint.

"It seems that the police are trying to weaken the case as only section 302 has been inserted in the FIR," he explained.

Taking suo moto notice of the case, the Sindh High Court had issued notices to the DIG Hyderabad, the SSP Jamshoro and the investigation officer of the case Saturday, ordering them to appear in the court on September 19 along with a report on the incident.

MNA Malik Asad Sikandar, who recently locked horns with the PPP leadership over a matter of land acquisition by a real estate developer in Jamshoro, visited the family and assured them of his support. "It's very unfortunate. The family will surely get justice," he told reporters.

He added that the law enforcement agencies would arrest the culprits, who would be punished according to the law.

Protests were staged by civil society organisations and nationalist parties in Jamshoro, Hyderabad and some other districts against Tania's murder and the police's delay in arresting the culprits.