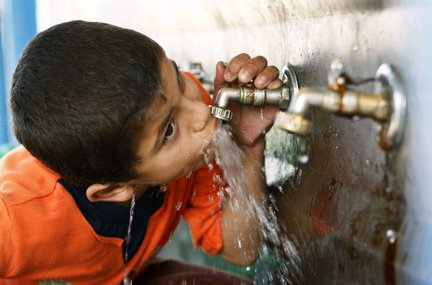 ---
ISLAMABAD: A World Health Organisation (WHO) mission has finalised recommendations about mitigating the risk posed by arsenic contamination in groundwater to millions of Pakistanis, it has been learnt.

This came against the backdrop of the report which suggested that about 50 million Pakistanis were at risk of falling victim to arsenic poisoning.

The Swiss Federal Institute of Aquatic Science and Technology had carried out the study whose findings were published recently in the Science Advances journal.

Senate rejects international report on water contamination in Pakistan as 'wildly exaggerated'

An official privy to the development told The Express Tribune: "The mission has visited places where the level of arsenic in groundwater is high."

"The mission's aim is to find out health conditions of the people living in affected areas, the kind of disease they have been suffering from and most of all about the awareness of medical staff and health workers treating them and the disease caused by it," said the official on the condition of anonymity.

The official, while expressing concern over the issue, said: "Though it is a very serious matter and an alarming situation as the lives of millions of people are at stake, unfortunately, Pakistan lacks resources and focus to mitigate arsenic in groundwater."

If you don't cook rice this way you may be at risk of arsenic poisoning

He added: "The mission also raises the issue of Pakistan's ignorant attitude towards implementation of the National Action Plan to Mitigate Arsenic in groundwater, formulated by the government in collaboration with UNICEF some nine to ten years ago."

The mission had also met with the officials concerned in various provinces to find out the impact of arsenic in groundwater, its implications and implementation of NAP and efforts they were making in this regard.

"It is unfortunate that Pakistan has failed to effectively implement NAP to mitigate arsenic and the result is in front of us," said the official.
COMMENTS
Comments are moderated and generally will be posted if they are on-topic and not abusive.
For more information, please see our Comments FAQ