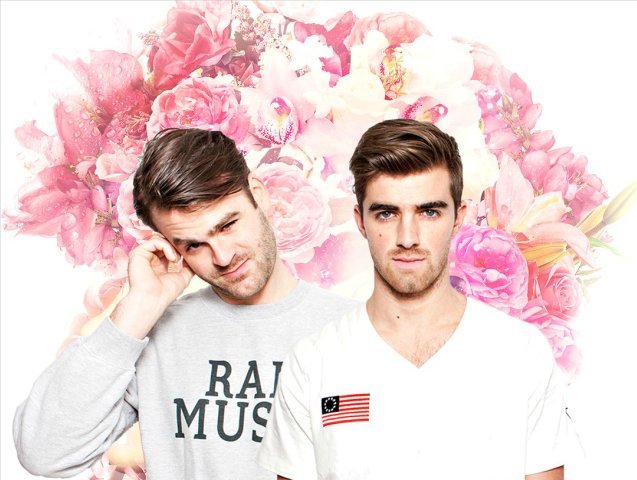 ---
The Chainsmokers made their way to China over the weekend to perform at music festival Ultra China.

However, the duo seems to be in trouble for making a culturally insensitive joke during a promotional interview. Even worse, they went ahead and shared it on their Twitter account for the whole world to see.

The Chainsmokers album debuts at No.1 on Billboard

Although the video has now been deleted, BuzzFeed was able to get screenshots which were later shared on their website:




The captioned screenshots show the interviewer asking Pall whether he brings his dog on tour. Pall shared that his dog is "really ill-behaved" due to which it's not possible. He then added, "Well, I don't know if I'd bring her to China," before bursting out in uncontrollable laughter.




The vast majority of Twitter users have interpreted Pall's statement as making reference to traditions surrounding the Yulin Dog Meat Festival in the Guangxi province of China.

This cover of The Chainsmokers' Closer will become your new favourite

Understandably, Twitter users did not take it too well and called The Chainsmokers out for showing such thoughtlessness::

https://twitter.com/szabts/status/907077446364790785


Sounds about white

— 𝖍🌻 (@afronoya_) September 11, 2017
no offense but if the chainsmokers can post a video of them making a racist joke imagine what they say behind closed doors

— steph (@telehobis) September 11, 2017


https://twitter.com/trbljimin/status/907074546934571013

The fact that the pair went ahead and laughed (hysterically) at the joke, made matters worse.


Imagine thinking being racist is funny. pic.twitter.com/XRVsxBcXqi

— Ranch 🐝 loving jungmo (@limegreen_dream) September 11, 2017


The duo have since apologised by sharing a note on Twitter:

https://twitter.com/TheChainsmokers/status/907319766481747968

Nonetheless, fans are not having any of it and have expressed further disappointment by trolling the pair. Maybe the link at the end wasn't a good idea?

https://twitter.com/sensitivewonho/status/907336169116991488


Real convenient. You didn't seem too heartbroken about the dogs when you were laughing

— 𝘊𝘢𝘳𝘪𝘴𝘴𝘢⁷ (@TRlVIAPERSONA) September 11, 2017


Pall's comment infuriated fans especially because The Chainsmokers' vocalist Andrew Taggart is set to collaborate with K-Pop boy band BTS in their upcoming project.

Have something to add to the story? Share it in the comments below.