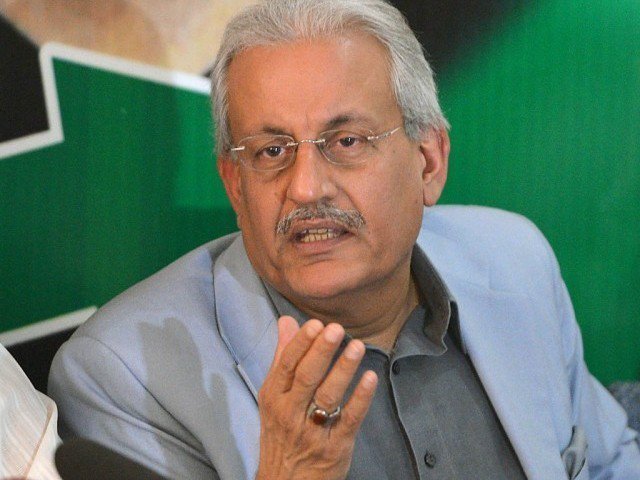 ---
Senate Chairman Mian Raza Rabbani has written a letter to the chancellor of Karachi University to express his concerns regarding the authorities' decision to share data, belonging to the students of the varsity, with intelligence agencies.

"I am abhorred by news reports that the record of students at the University will be handed over to the intelligence agencies," the senator wrote in his letter on Wednesday.

Law enforcement agencies plan to collect data of university students

"These institutions are the hard face of the state, an interaction with them will further consolidate the anxiety and fear in the minds of the students," he added, maintaining that he is writing as a concerned citizen of Pakistan and not as the senate chairman.




Amid growing concerns over the involvement of young individuals in militancy and terrorism, the authorities of KU have reportedly decided to cooperate with the national security agencies. In this regard, some decisions were taken at an emergency meeting held at KU on Tuesday which was chaired by Vice Chancellor Professor Dr Muhammad Ajmal Khan.

Radicalisation: Universities – incubators of fanatical minds?

The decision came after it was discovered that the mastermind behind the attack on Muttahida Qaumi Movement-Pakistan (MQM-P) leader Khawaja Izharul Hassan was a student of the said varsity. He was enrolled in the Applied Physics department of the KU.

Law enforcement agencies are still on the look out for, Sarosh Siddiqui, the suspected KU student and alleged commander of terror group Ansarul Shariah Pakistan.

The senate chairman went on to say that immediate steps are to be taken in order to control growing extremism in educational institutions.

Rabbani says there is a need for "a total review of the curriculum and implementation of the Senate of Pakistan's Resolution on restoring students unions, as diverse literary and academic activity will produce a counter paradigm".
COMMENTS
Comments are moderated and generally will be posted if they are on-topic and not abusive.
For more information, please see our Comments FAQ