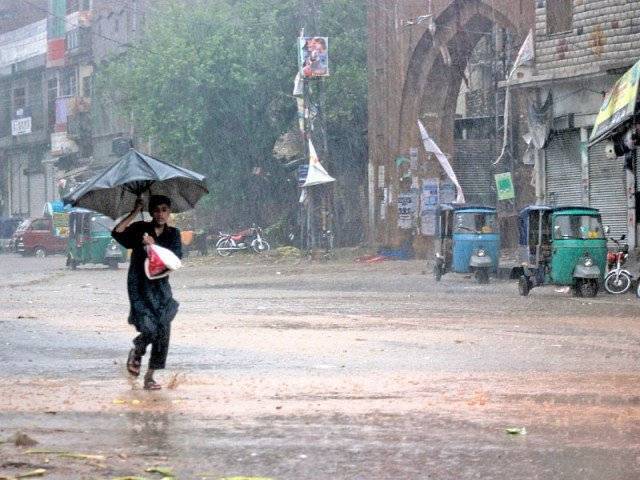 ---
KARACHI: The people of Karachi are waiting for another monsoon system which is set to hit the metropolis on Wednesday (today) as forecast by weather experts.

Pakistan Meteorological Department Director Abdul Rashid told The Express Tribune that there were no changes in the system and according to earlier predicted activity the system would hit the city by late afternoon or evening bringing heavy rain with gust of winds.

According to a weather warning issued by MeT two days ago, Karachi and other coastal areas of the province are likely to experience soaring temperatures for a couple of days, which will then be followed by a heavy downpour starting from late Wednesday night.

Another monsoon system to hit Karachi tomorrow

The temperature is expected to increase over 40°C and sea breeze will also be at its very low due to the rainfall system. "Another rain system had developed in the Bay of Bengal, which will hit India's Gujrat and Rajasthan," Rashid said. "From Wednesday the system will bring heavy rainfall to coastal parts of Sindh, including Karachi."

Apparently, Karachiites are relying mainly on Facebook weather updates pages which frequently give the information on changing weather system. Facebook's Weather Updates PK is one such page which is moderated by independent weather experts to keep the masses updated about the season and rain system.

"Forecast for next 12 hours remains same with 75% chances of meaningful development by afternoon or evening," the page's post said on Wednesday.