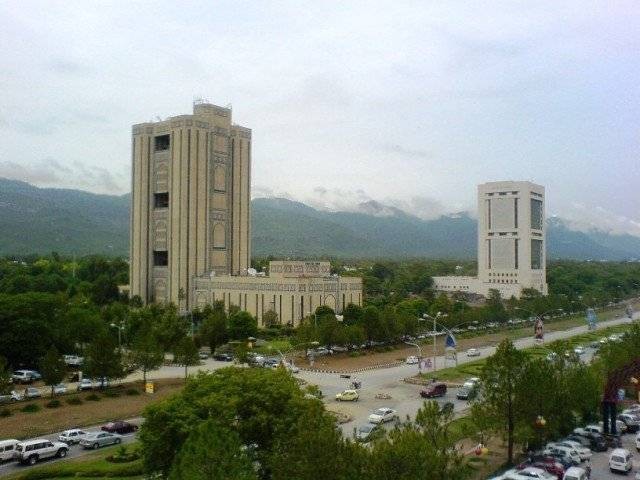 ---
ISLAMABAD: As if the rapid development of housing societies on the outskirts of the capital were not sufficient enough indication, provisional results from the sixth population census have shown that Islamabad's population has more than doubled in the past two decades.

Summary of results from the population housing census released by the Federal Bureau of Statistics on Friday showed that the population in the Islamabad Capital Territory (ICT) has swelled to 2.07 million in the past 20 years, up from 805,235 in 1998 with an average annual growth rate of 4.91 per cent.

Census results: Just over 10,000, transgender people only 0.005% of Pakistan's population

Urbanisation trends in Pakistan, as per the provisional census results, showed that Islamabad's population in 1981 stood at 340,000, which had increased to 805,235 in 1998.

The census noted that the federal capital comprised over 336,182 households of which 170,936 are located in urban areas while 165,248 are in rural areas.  The census results showed that the rural areas of the federal capital had shown the highest annual growth rate of 6.95 per cent. Indeed, from the 276,055 people living in the rural areas of ICT, the population had more than tripled to 991,747.




By comparison, the population in the urban areas of ICT had grown at a slower pace of 3.48 per cent, rising from 529,180 in 1998 to 1.02 million in 2017.

This betrayed a significant trend in ICT which saw the share of urban population in Islamabad fall from 65.72 per cent in 1998 to 50.58 per cent in 2017. The male and female ratio in the capital, in the urban and rural areas, was similar at 108.41 and 113.68 respectively in favour of men.

Karachi up top, but not by much

The total male population in urban areas was 539,857 while 515,855 males were living in the rural areas. Similarly, the female population of urban Islamabad was 474,887 while in the rural areas as many as 475,840 females were living.

Additionally, a total of 133 transgender were found living in Islamabad. Of these, 52 were living in the rural areas, while 81 were living in the urban areas.

Fourth most populous city

Rawalpindi hosts the fourth largest number of people in the country with a population of 2.098 million.

In 1998, Rawalpindi's population was 1.4 million which grew by 48.8 per cent in the past 19 years.

Published in The Express Tribune, August 26th, 2017.