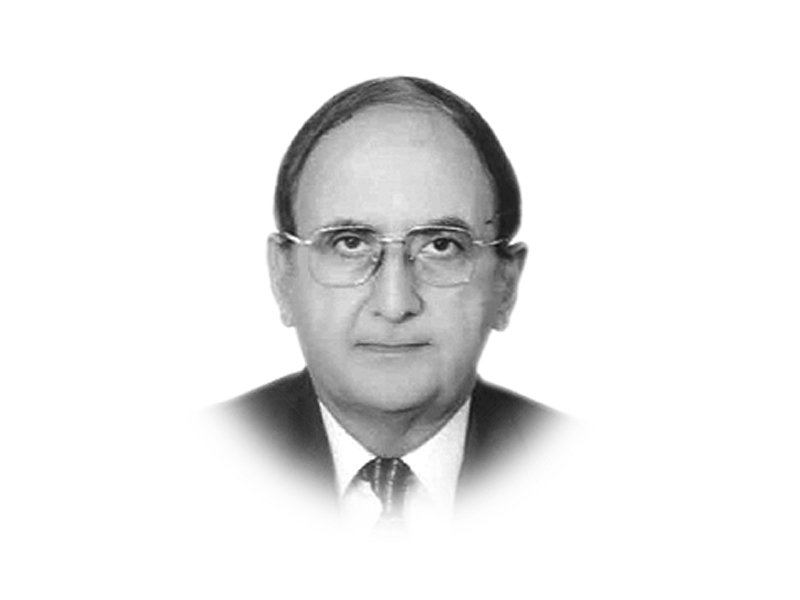 ---
The long-awaited new United States policy on Afghanistan, announced by President Donald Trump on August 21, 2017, represents a narrowly focused ambitious agenda for peace and stability in Afghanistan. India and Pakistan have been asked to play two different but supportive roles for American policy — India contributing liberally to Afghanistan's economic reconstruction and rehabilitation and Pakistan pursuing a counterterrorism policy articulated by Washington. The new Afghanistan policy does not entertain the regional approach to conflict resolution in Afghanistan and the dialogue option with the Taliban has also been shelved by the US, at least for the time being.

Three features of American policy in Afghanistan are noteworthy. First, the notion of a deadline for withdrawal of American troops has been discarded, implying that the US will maintain its military presence in Afghanistan for an indefinite period. Second, the US is expected to increase its troops in Afghanistan by a couple of thousand. Third, the US will no longer pursue economic reconstruction and nation-building but would go after the terrorist groups like the Islamic State or Da'ish, al Qaeda and the Afghan Taliban by all possible means.

Such an approach can provide a basis to the US to stay on in Afghanistan but it does not guarantee that it would succeed in eliminating terrorism and internal instability in Afghanistan. This is surprising that after failing to eliminate the Afghan Taliban in the past when the US had over 100,000 troops, the US still wants to give precedence to military means. The long-term elimination of terrorism requires that military measures are backed by socio-economic and political measures and the ordinary people should be given a hope for a better socio-economic future. Afghanistan has suffered much damage by the terrorism and internal war going back to 1979-80. How can the trust of common Afghan be secured if they cannot get out of poverty and under-development?

Though the US expects Nato to continue supporting the new American initiative, the address by President Trump creates the strong impression that the actual implementation of the policy will be the exclusive concern of the US administration. Others like Nato, India and Pakistan are expected to fall in line. However, the efforts of China and Russia to evolve a regional approach for peace and stability in the region have been ignored altogether. Trump's well-known slogan "America First" appears to have shaped the framework of the new Afghan policy. The notion of "America's burden" to save Afghanistan and adjoining region from terrorism reflects an exaggerated view of the operational capacity of the US for pursuing its global agenda against terrorism in Afghanistan.

While acknowledging the contribution of Pakistan for countering terrorism in the region, President Trump has repeated the American charge against Pakistan that it provided safe haven to Afghan Taliban. This is not for the first time that Pakistan has been accused of colluding with the Afghan Taliban. However, President Trump has said this in categorical terms and raised this issue more than once in his speech. He also talked of the US giving "billions and billions of dollars" to Pakistan but it "housed" the Afghan Taliban who killed American soldiers in Afghanistan.

The single variable explanation of blaming Pakistan for American failure in Afghanistan is a simplistic explanation of a complex situation. The movement of militant groups is two-way across the Pakistan-Afghan border. If Afghan Taliban activists cross into Pakistan, the Tehreek-e-Taliban Pakistan fighters are based in Afghanistan. Their fighters come to Pakistan for engaging in terrorist activities. The US, like Afghanistan, is not prepared to contain the safe havens of the Pakistani Taliban in Afghanistan. Pakistani sectarian-Islamic groups also take refuge in Afghanistan.

Afghan Taliban overlap with over 2 million Afghan refugees living in Pakistan. In addition to this, there are Pakistani Pakhtuns. It is not always possible to identify who is a genuine Afghan fighter. As the Pakistani Taliban are based in Afghanistan, the one-sided American statements against Pakistan will not help. This problem can be addressed by adopting a comprehensive approach rather than engaging in blame game.

First, Pakistan should seek verifiable information about Afghan Taliban camps in Pakistan from the US. Second, it should insist on the US to join with Pakistan for an effective security of the Pakistan-Afghan border so that the two-way movement of Taliban activists is stopped. US troops in Afghanistan should seal the border on the Afghan side and Pakistan is already taking care of the Pakistani side of the border. Both should coordinate their security arrangements. If the border is effectively secured, no Taliban can move in either direction.

Third, the regional approach to peace and stability should be encouraged. China and Russia need to work together with Afghanistan and its neighbors to seek a workable solution of the Afghan imbroglio. The US can join this effort.

Fourth, the US should persuade India to resume dialogue with Pakistan. This will decrease tension in the region and moderate Pakistan's concerns about the US-backed active Indian role in Afghanistan. Fifth, the US should dispassionately review how far three major deficiencies of poor governance, corruption in government and professional problems in Afghan military have adversely affected the Afghan government's response to internal conflict.

Sixth, the Foreign Office should dispassionately study why Pakistan's claim that there are no safe havens in Pakistan is not viewed as credible at the international level. Why has Pakistan not been able to convince other countries about its positive contribution towards countering terrorism in and around Pakistan and why its sacrifices in this respect are not fully recognised? There is a need to update Pakistan's diplomatic strategies and ways and means to address the terrorism-related issues at the international level.

Seventh, why did Pakistan's Foreign Office take about 16 hours to give the initial reaction to President Trump's charge sheet against Pakistan. China's comments on President Trump's statement came long before the Foreign Office response.

It is an erroneous assumption that Pakistan's public denunciation or a hardline approach will force Pakistan to fall in line with Washington's priorities for countering terrorism in and around Afghanistan. A consultative and shared approach stands a better chance because there is no quick-fix for Afghanistan.

Published in The Express Tribune, August 25th, 2017.

Like Opinion & Editorial on Facebook, follow @ETOpEd on Twitter to receive all updates on all our daily pieces.