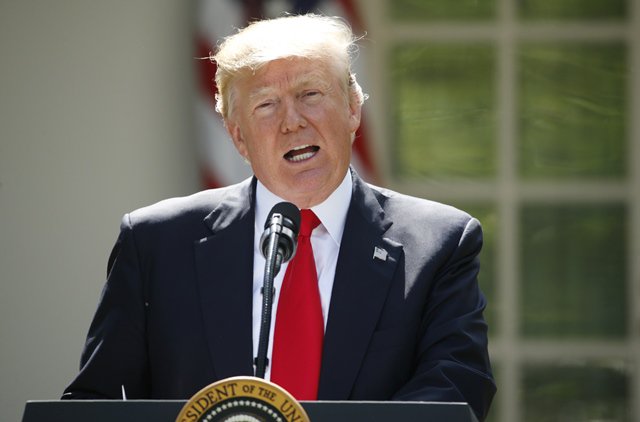 ---
LAHORE: The opposition benches in the Punjab Assembly strongly condemned the speech of US President Donald Trump in which he claimed Pakistan was a hotbed for terrorists.

Pakistan Tehreek-e-Insaaf (PTI) Legislator Muhammad Shoaib Siddiqi submitted a resolution in Punjab Assembly condemning Trump's speech.

The US president had said that Pakistan's nuclear weapons are not in safe hands as the latter country "sheltered militants".

The legislator said Pakistan's army was one of the best forces in the world and was not only capable of protecting the country's borders, but also its nuclear weapons.

He said that neither India nor its allies should talk about Pakistan's nuclear arsenal.

Siddiqi added Pakistan has sacrificed a lot to pave the way for peace and played its part in eliminating terrorism after 9/11 despite hundreds of incidents of terrorism having taken place on its own soil.

He said Pakistani forces launched operations like Raddul-Fasad and Zarb-e-Azb to weed out terrorism and killed several militants.

Condemning Trump's speech, he said the US president announced new policies for South Asia and Afghanistan, thus disregarding Pakistan's sacrifices.

He criticised Trump's statement and asked the federal government to reject policies appeasing the US and to detach itself from the "rented" war.

Tribute to the martyrs

The treasury benches paid tribute to the 'jawans' of armed forces, security forces and police officials in the war against terror.

The tribute was paid in a resolution submitted by PML-N legislator Hina Pervez Butt who claimed the army's operations had uprooted terrorists.

She said those who laid down their lives were the heroes of the country, adding terrorists had no religion. She also demanded the continuation of operations against terrorists.

Published in The Express Tribune, August 24th, 2017.
COMMENTS
Comments are moderated and generally will be posted if they are on-topic and not abusive.
For more information, please see our Comments FAQ