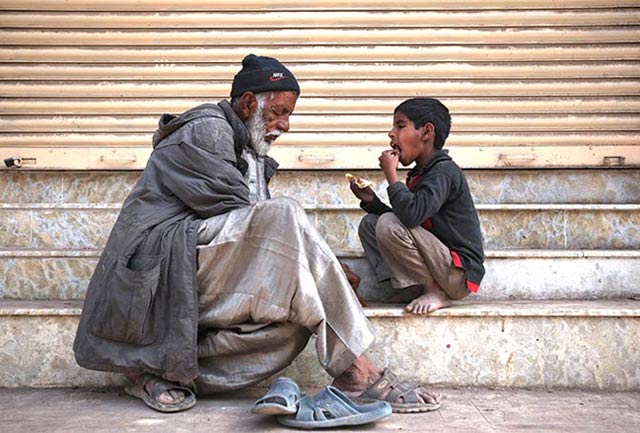 ---
KARACHI: Pakistan's economy is once again fading due to endemic issues on the external front including a high current account deficit (CAD) that has ballooned three times to $2.05 billion in the single month of July 2017 year-on-year.

The widening deficit is fast eating up foreign exchange reserves and the time may not be far when economic managers of the country shall be negotiating a new bailout package with the International Monetary Fund (IMF) if the situation persists.

IMF, Pakistan fail to see eye to eye in assessment of economy

The fault-line in the economy, CAD, has badly shaken the Pakistan Stock Exchange (PSX) - a barometer which reflects economic performance on a day-to-day basis.

Many seasoned economists and analysts strongly believe devaluation of the overvalued rupee against the dollar and other major world currencies is one workable solution to containing the deficit.

On different occasions during 2016, the IMF said Pakistan's currency is overvalued by as much as 20%.

Dollar trading closed at Rs105.36 per dollar in the interbank market on Tuesday, according to the State Bank of Pakistan (SBP).

A chief operating officer (COO) of a leading asset management company said devaluation of the rupee should be decided at the earliest since procrastinating would allow the rupee to get more overvalued with the subsequent depreciation being equally severe.

There is a sense in the market that the government will sooner or later devalue the currency. This perception has caused imports to increase with traders stocking up on imported items to safeguard themselves in the event of rupee devaluation, which would make the former more expensive to buy.

Increased imports due to this perception are further widening the CAD.

"In my opinion, 7%-8% devaluation in real term would be enough and it should be done in one-go instead of doing it gradually," the COO said.

Mirroring similar views, a former governor of SBP said the much-needed initiative would prove to be a short-term solution. He stressed on increasing value-added exports as well since the purpose of devaluing the currency is to make exports cheaper (hence attractive) and imports expensive (hence less desirable).

"4-5% devaluation is the immediate solution,"Arif Habib Limited Head of Research Shahbaz Ashraf opined, adding that this will address foreign investors' concerns at the PSX and allow them to stop selling and start buying.

"This may attract a few hundred million dollars in Pakistan and partially finance CAD," he claimed.

Topline Securities lists devaluation, regulatory duty on non-essential imports, export promotion, dollar bonds and bilateral borrowing as short-term measures for stabilising the economy.

Pakistan returning to IMF?

Economist Dr Ashfaque Hasan Khan foresees the widening CAD to be creating a serious balance of payments crisis for Pakistan by March-April 2018 forcing the government to re-negotiating a bailout package with the IMF by that time.

IMF data bloats Pakistan forex reserves by $3bn

He estimates CAD to be around $16-16.5 billion during fiscal year 2017-18 with another $7-7.5 billion needed for debt servicing, taking the total amount of foreign exchange required to $24 billion in FY18.

On the contrary, he estimates Pakistan's receivables to amount to $12.5 billion from several sources including the World Bank, Islamic Development Bank, Asian Development Bank, AIIB, bilateral grants, Chinese financing and Foreign Direct Investments, he said. "The finance minister should be asked how and who will fill the financing gap while reserves are drying up," he remarked.

He deplored that the current government's preoccupation with politicking will leave Pakistan with no other option than to go to the IMF.

Published in The Express Tribune, August 23rd, 2017.

Like Business on Facebook, follow @TribuneBiz on Twitter to stay informed and join in the conversation.