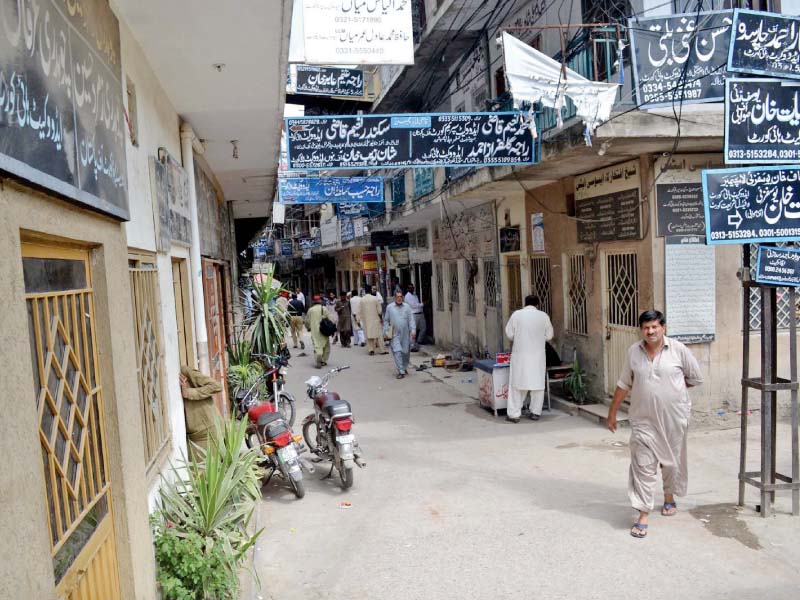 ---
RAWALPINDI: Lawyers continued their strike against the arrest warrant of Advocate Sher Zaman Qureshi issued by the Lahore High Court on Monday and boycotted court proceedings in all lower and high courts.

A meeting of LHCBA Rawalpindi representatives announced that a divisional convention of the lawyers would be organised unless arrest warrants against Qureshi were cancelled. LHCBA Rawalpindi President Zaffar Mahmood Mughal called on the judges to withdraw the decision.

Lawyers riot after LHC orders arrest of Multan bar chief

Meanwhile, a partial strike was observed at the Rawalpindi bench of the LHC as many lawyers appeared to attend their cases on Tuesday.

The LHCBA Rawalpindi condemned the use of police force against the protesting lawyers in Lahore and asked the judiciary to resolve the issue rationally. They threatened that if the warrants were not withdrawn, the legal fraternity would continue their protest.

District court lawyers also refrained from appearing before the courts and boycotted court proceedings. As a result, many important cases were adjourned.

An anti-terrorism court had to defer hearing of the Benazir Bhutto Murder case as defense lawyers did not appear in the court. President District Bar Association Advocate Sajjad Akbar Abbasi said that the bar wanted both sides to show restraint.

He appreciated LHC's decision to put off the contempt hearing against Sher Zaman Qureshi till September 4.

Advocate Abbasi noted that the judiciary needs to start hearing references against judges of the higher judiciary as well. He said that even though the judges were interested in holding other segments of the society accountable, they failed to pay attention to their own conduct.

Resignation call quashed: Majority of lawyers stand by PM

He criticised LHC Chief Justice Syed Mansoor Ali Shah for appointing local judges at the Multan Bench. It was also against the law to transfer the case from Multan to Lahore, he added.

Advocate Abbasi noted that Sher Zaman Qureshi was elected by thousands of lawyers in Multan and he had to convey the concerns of his colleagues to the judges.

Abbasi said that they would continue to boycott court proceedings as long as the arrest warrants are not withdrawn.

Published in The Express Tribune, August 23rd, 2017.