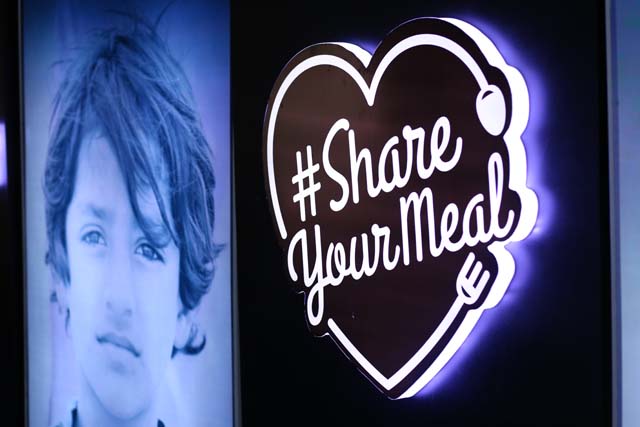 ---
Telenor has been the flag-bearer for the fight against hunger for a number of years now, and each year they aim to surpass themselves when it comes to feeding the have-nots. According to the Global Hunger Index, Pakistan fared worse than most of its geographical neighbors at eliminating hunger, ranked 107th out of 118, where India ranks 97th and China ranks 29th; making it the duty of able and willing individuals to help drag us to a better position by the time this index is charted up again.

Wanting to involve their digital audience in their bid for change, Telenor demonstrated how to translate digital efforts by a regular civilian into physical results. As a result of this campaign, Telenor generated more than 6.5 million impressions on various social media facets resulting in an upwards of 175% increase in the mentions of the hashtag "#ShareYourMeal", as compared to last year.




In Ramzan of 2017, Telenor partnered with Pakistan Red Crescent Society to effectively execute this campaign. Together with the help of the Pakistani populace, they fed thousands of people in a specifically chosen location on the map of our country, Bannu, chosen mainly because of the staggering number of people there who needed help.

Telenor and Red Crescent attribute this victory to the efforts of the people of Pakistan, to which they shed light upon and celebrated at an event in Islamabad on August 21, 2017. On the occasion, CEO of Telenor Pakistan, Mr. Irfan Wahab Khan expressed his gratitude to everyone who came together to make such a monumental impression on the lives of people who needed it.




Telenor started this campaign in 2015 under the hashtag, #TweetAMeal, and since then have doubled up on their efforts to feed the country by maximizing reach and efficiency. It takes determination to take up a task this herculean, it takes even more to inspire thousands to do it with you, which is a feat Telenor have more or less achieved.


COMMENTS (1)
Comments are moderated and generally will be posted if they are on-topic and not abusive.
For more information, please see our Comments FAQ