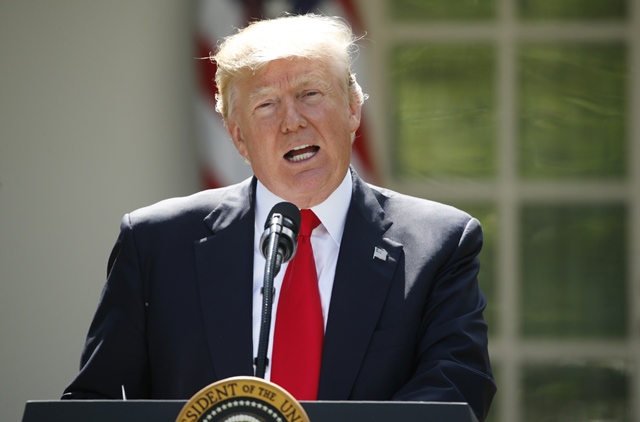 ---
ISLAMABAD: The federal government is in the process of consultation with all stakeholders to prepare a detailed response to the United States President Donald Trump's recent statement in which he denounced "Pakistan's safe havens for terrorist organisations", sources in the Foreign Office revealed on Tuesday.

The Trump administration has ratcheted up pressure on Pakistan to make sure its soil is not used to plan and conduct terrorist attacks against its neighbours – a charge often levelled by India and Afghanistan.

Trump backs off Afghan withdrawal, slams Pakistan for 'harbouring terrorists'

"There is nothing new in President Trump's speech," a senior government official who did not wish to be named told The Express Tribune. "Pakistan has destroyed and eliminated the terror infrastructure from its soil therefore repeating the demand of 'do more' is not going to work."

In his first formal address to the Americans as commander-in-chief on Monday, Trump cleared the way for the deployment of thousands more US troops to Afghanistan, backtracking from his promise to swiftly end America's longest war. He also said the US wanted India to help more with Afghanistan, especially in the areas of economic assistance and development.

Commenting on the US president's backing of India to play a role in the economic development in Afghanistan, the FO official said it did not make any sense as India was not an economic power that could contribute for the prosperity of Afghanistan. "How can a country which is struggling to deal with abject poverty help others?" the official questioned.

Pakistani politicians react to Trump's comments and US Afghan policy

The official, however, agreed that a detailed response will only be issued after consultations have been carried out with all relevant stakeholders. Trump's announcement came amid a month of serious turmoil for his administration, which has seen several top White House officials fired and revelations that members of Trump's campaign are being investigated by a federal grand jury.