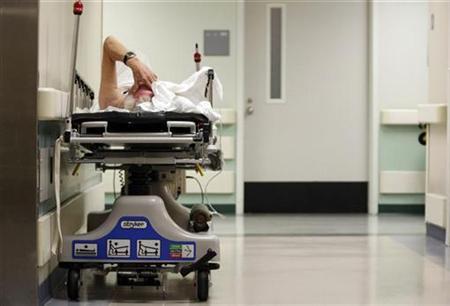 ---
LAHORE: In its campaign to eradicate dishonest practices, the Punjab Healthcare Commission (PHC) on Monday sealed 28 businesses of quacks and started further proceedings against them.

The PHC teams conducted raids on 45 centres in different parts of the city and found out that 28 of them were illegally functioning as dental clinics, laboratories and allopathic clinics. The clinics were not qualified to render any kind of medical services.

Tooth un-fairy: Citizens choose between quacks and string on a doorknob

PHC Chief Operating Officer Dr Muhammad Ajmal Khan said the commission had launched a well-coordinated anti-quackery campaign. He said that the commission had closed down more than 5,600 businesses of quacks and imposed Rs34 million in fines.

"In the last three weeks of the campaign in Lahore, the PHC teams visited more than 200 clinics and sealed 125 of them for being involved in illegal practices," he said.

Bill proposing tough punishment for quacks cleared

The closed clinics included Hafiz Shifa Jarahi and Ahmad Jarahi Shifa Khana in Chungi Amar Sadhu, Madina Medical Store and Bhatti clinic in Satellite Town, Irfan Medical and Tariq Medical Store in Yohanabad, Chaudhry Medical Store in Gajumatta, Al-Noor Dental and Optical Centre, Healthcare Clinic and Muhammad Ashraf Clinic in Qainchi Bazaar, Madina Homeopathic and Diagnostic Lab, Fatima Lab, Ahmad First Aid Centre and Sardar Jee Younani  Dawakhana in Green Town. Also, Baghariyan, Shalimar Laboratory on Shalimar Link Road, Siraj-ul-Sehat and Tariq Medical Laboratory in Daroghawala, Hashmi Medical Store in Fateh Garh, Al-Shifa Clinic in Hameedpura, Afzal Butt Jarrah in Salamatpura, Mian Medical Store and Clinic in Begum Kot, Riaz Haddi Jorr, Chaudhary Hospital and Ultrasound and Maternity Home, Sheikh Imran Haddi Jorr, Homeo Doctor Shaheen Arif, Eitmad Clinic in Wahga Town, etc were sealed.

Published in The Express Tribune, August 22nd, 2017.
COMMENTS
Comments are moderated and generally will be posted if they are on-topic and not abusive.
For more information, please see our Comments FAQ